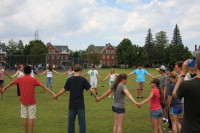 "After a few quiet weeks following the VYO's return from our Icelandic tour, the VYOA's 2015-16 season kicked off at the start of August at hyperspeed, filling Elley-Long with fantastic music making, teaching, and community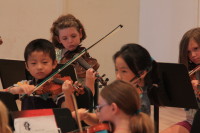 building. The first week of August featured the launch of our new Discovery Strings day camp for students in Grades 1-5 who have 6 months of experience on their instrument. Under the direction of Kathleen Kono, the fifteen students had a fun and enriching week working with super teachers and VYOA alumni Martha Ellerman and Amanda Milne. We learned that a participant level of fewer than 20 students makes for an ideal learning environment and will make this a feature of the camp going forward.
The following week saw the return of our VYO and VYP students (alongside many new members!), starting with our new two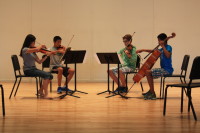 -day chamber music intensive. Between working with coach Emily Taubl and me, the students received 10 hours of coaching and gave excellent performances of their pieces at the end of the second day. In the future, we'll be looking to offer these experiences throughout the year. Reveille started on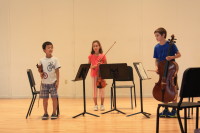 Wednesday, featuring intensive full rehearsals, sectionals, and activities that help the orchestra members get to know each other and form a strong sense of ensemble identity. The VYO and VYP fall concert weekend is only 5 weeks away, but both ensembles are already well on their way to presenting polished and spirited performances!
This past week has been dedicated to our two -day VYS and VYO Chorus mini-camps, setting up both groups to begin regular rehearsals next month at full speed.
In our efforts to improve our visibility in the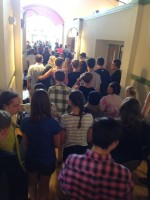 community and increase performance opportunities for our students, we have launched the VYO String Squad, an ad hoc orchestra performing fun and only moderately challenging music; with at least 20 students participating at launch, we expect to have enough players available to field a strong group for each ofthe performing opportunities we're looking at, including Church Street, the VYOA Autumn Promenade, University Mall, Farmer's Night, and Wake Robin. Caleb Pillsbury, our new VYOC conductor, is developing similar additional performance events for that group.
Looking forward to seeing you at our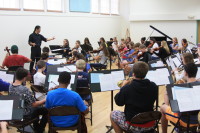 concerts this year!
Best regards,
Jeff Domoto, Music Director
Vermont Youth Orchestra Association"
VYO alumnus Jacob Morton-Black joined the VYO Iceland Tour this summer and wrote about it for the VYOA Alumni Newsletter.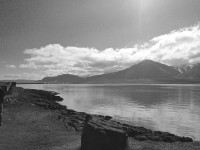 (Photo: Jacob Morton-Black)
This summer I was lucky enough to be able to go on the VYOA Tour of Iceland. After spending 6 years in the VYOA, this was my first time traveling abroad with the organization. Traveling to Iceland and performing with my peers was a life-changing experience, and I will be forever grateful to the organization for letting me come with them as an alumni.
As soon as the plane Read more →
We are delighted to share that we have received a $10,000 NEA grant for the 2015-16 season for our work with the after-school program at JFK Elementary in Winooski.  For the past three years the VYOA has been hosting beginning and intermediate strings and percussion classes as part of the 27-week after-school program.  Also, as part of the part of our annual partnership, the entire school attends a school-day concert here at the Elley-Long Music Center in March, receives tickets to VYO Flynn concerts at no-charge, and has one of the VYOA ensembles perform a school tour concert at their school.
The VYOA strives to eliminate barriers to arts education and instrument instruction with the Beginning Music After-School Program. Knowing that the economic circumstances of children are not indicators of their musical talent, interest, or appreciation, the VYOA is strengthening relationships with economically challenged public schools to create sustainable partnerships and increase opportunities for all Vermont students to hear live music and play music with their peers. To that end, during the 2014-15 school year the VYOA hosted a woodwind chamber program at Bakersfield Elementary and an 8-week beginning string class in Newport Town.
New this year, the VYOA would like to announce Discovery Strings!  Discovery Strings is a half-day camp for young string players with at least one year of playing experience.  Students must be entering grades 1-5 in the fall of 2015.
Led by Camp Director Kathleen Kono, Discovery Strings will take place August 3-7 from 8:30 am to noon at the Elley-Long Music Center, and the camp will close with a concert for family and friends on Friday at 11:30 am.  Tuition is $175 for the week and financial aid will be available (please email info@vyo.org for a Financial Aid application).
Sound like fun?  Email info@vyo.org for a link to our online registration form!
Congratulations to the members and conductors of each of the VYOA ensembles that performed on Sunday at OrchestraChorusPalooza! I'm very proud of all the focused and intensive work we've done together so far this season. All of us at ELMC wish you all a wonderful holiday season — have fun, enjoy your families, and "recharge your batteries" to kick off a great New Year. Looking forward to having you back making music in January!
– Jeff Domoto
The Winter Choral Concert has been cancelled due to weather.  The concert has been rescheduled to Tuesday, January 27th at 7:00 pm.  Please pass this message on to family and friends who were planning to attend tonight's concert.  We hope you will join us on January 27th!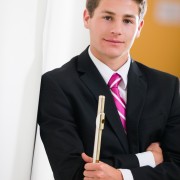 Join us for two wonderful concerts this month, our Winter Choral Concert and OrchestraChorusPalooza.  We hope you will come and enjoy some music this holiday season!
Winter Choral Concert – "Revel, My Friends"
Tuesday, December 9, 2014 – 7:00 pm
Elley-Long Music Center at St. Michael's College
$12/adults; $7/students. To purchase tickets, call 86-FLYNN or visit www.flynntix.org.
"Revel, My Friends" features music of friendship and personal devotion including Gaelic and seafaring songs, songs of peace, and choral highlights of Gluck's opera, Orfeo. 2014 marks an anniversary year of Gluck's birth. The opera is testimony to the ultimate "triumph of love" retelling the fable with a more favorable, celebratory finale.
OrchestraChorusPalooza
Sunday, December 14, 2014 – 4:00 pm
Flynn Center for the Performing Arts
$12/adults; $7/students. To purchase tickets, call 86-FLYNN or visit www.flynntix.org.
This annual tradition features the VYOA's three orchestras and two choruses.  VYO senior soloist Jake Dombek performs Mercadante's Flute Concerto in E minor.  Join us as we celebrate the holidays with works by Tchaikovsky, Prokofiev, Shostakovich, and Leroy Anderson.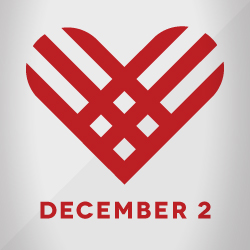 #GivingTuesday 2014


Tuesday, December 2nd

First there was Black Friday, then Cyber Monday, and now Giving Tuesday. Giving Tuesday is a national day of giving and the time to make a charitable gift to organizations that you love and support. We hope you will consider the VYOA this season!

Tuition covers 50% of our annual income and your support plays a part in making some of the following things possible:
Orchestra sectionals with some of the finest classical musicians and teachers in our area
School tour transportation bringing classical music to students in Franklin County, the Northeast Kingdom, Hanover and Norwich, and many more
Professional concert recording fees
Performances at the Flynn Center for the Performing Arts
Music rental fees
Performances and master classes with world-class artists such as Metropolitan Opera artist Latonia Moore, tenor Jesus Garcia, violinist Soovin Kim, cellist Cecily Parnas and many more
Presenting school-day and after-school strings, winds and percussion programs at schools serving at-risk students
Maintaining our home, the beautiful Elley-Long Music Center
Click on the #GivingTuesday logo below to make a secure online gift today. Gifts of stock are another easy way to support the VYOA. Please contact Rosina Cannizzaro at rosina@vyo.org to take advantage of this great way to show your support.
 THANK YOU!