Congratulations are in order for three VYOA students who were all recognized recently with awards and scholarships.
St. Johnsbury Academy senior Perry Emerson was awarded the 2012 Hermance Prize at the VYO Spring 
Concert on Sunday. The flutist and VYO member presented a beautiful performance of the Sonatine for Flute and Piano by Henri Dutilleux at the Hermance Prize Recital on May 1st. Perry plans to attend the Eastman School of Music in Rochester, NY next fall, where he will major in flute performance.
Colchester High School senior Nikolas Kaim was presented with the Weathers Music Scholarship at the VYO Spring Concert on Sunday. A charter member of the VYO Chorus since its' inception 5 years ago, Nikolas plans to pursue musical theater and voice at Ithaca College next fall. He hopes to continue to study voice and vocal technique, and to teach voice studies at a university level one day.
Vermont Youth Philharmonia violinist Basundhara Mukherjee was presented with the Aaron Xue Friendship
Award at the VYP Spring Concert on April 1. Established by the Xue family in memory of Aaron, a VYP cellist who died in 2009, the annual award recognizes a student who is a supportive colleague, role model, and true friend to their peers in Vermont Youth Philharmonia. A tenth grade student at South Burlington High School, Basundhara has played the violin since the age of 7. A highlight of the season for her was performing selections from Carmina Burana with the VYO Chorus this past winter at Orchestrapalooza.
National Endowment for the Arts (NEA) Chairman Rocco Landesman announced today that the Vermont Youth Orchestra Association is one of 788 not-for-profit national, regional, state, and local organizations nationwide to receive an NEA Art Works grant. The VYOA is recommended for a $25,000 grant to support Community Outreach and Engagement. The 788 Art Works grants total $24.81 million and support the creation of art that meets the highest standards of excellence, public engagement with diverse and excellent art, lifelong learning in the arts, and the strengthening of communities through the arts.
This grant will allow the VYOA to take a leadership role in promoting arts education in our region. The objective of this project is to increase the number of students involved with making and studying music regardless of financial or geographic limitations. To this end, the VYOA will use this funding to broaden our impact, engage school communities, and augment existing programming. Specific activities will include: sponsoring professional ensembles to perform in Vermont schools, a string masterclass series and instrument days (eg: oboe day) at the Elley-Long Music Center that are free and open to the public. The VYOA will also offer school tours, chamber music coaching, and the launch of a new program designed for beginning and intermediate wind, brass, and percussion players. Finally, the VYOA plans to partner with an elementary after school program to provide free beginning violin instruction to students throughout the coming school year.
"We are thrilled that our initiatives to strengthen music education in our region have been recognized by the NEA as deserving support. As the nation's only top-tier youth orchestra organization serving a community smaller than 600,000 residents, we have a responsibility to be a strong and active partner to our music educator colleagues teaching in schools and privately," states VYOA Music Director Jeffrey Domoto, adding, "This grant and the additional funding it will help secure will help us expand our reach into the community and increase exposure to music and opportunities for music study to an even broader range of students."
The NEA received 1,624 eligible applications under the Art Works category for this round of funding, requesting more than $78 million in funding. For a complete listing of projects recommended for Art Works grant support, please visit the NEA website at arts.gov.
Run or walk for a great cause!
Sunday, May 20, 2012 at the Williston Central School, by the skate park.
Open to all runners and walkers – sorry, no wheels please.
Start Time: 10:00 am rain or shine!
Registration & Donations: online at http://willistonrun.webs.com/
Register beginning at 9:00 am day of race
Cost: Under 18: $10; Over 18: $15; Family (any size): $40 (Registration is tax deductible)
Information: vttrumpeter@gmail.com
All proceeds from the event will benefit the VYOA School Tour Program.
Jeffrey Domoto was recently interviewed by the League of American Orchestras online magazine.
Read the latest issue today, online.
VYOA is currently accepting registrations for Presto, our ensemble program for beginning string players. Led by conductor Asiat Ali, Presto sessions will take place on Saturday mornings from March 10 – April 14, 2012 at the Music Center. Tuition is $75. Financial Aid is available. For additional information, please call the office at 655-5030. To access a registration form, click on the link in the first sentence.
The VYCW Saxophone Ensemble meets weekly on Saturdays at 11:00 beginning January 28, 2012.  For more information about the Saxophone Ensemble (including calendar, fees and registration) please contact Tony Pietricola at tonyvje@gmail.com or Berta Frank, director of the VYCW program: berta@vyo.org
A seasonal concert featuring Hans Leo Hassler's "Gloria," Sergei Rachmaninoff's "Rejoice, O Virgin" from
All Night Vigil,
Op. 37, selections from Carl Orff's
Carmina Burana,
and more!
Jeffrey Buettner, conductor
Annemieke Spoelstra, accompanist
Friday, December 16 at 7:30 pm
Mahaney Center for the Arts, Middlebury College
Adults $8; Seniors $6; Students $5
To purchase tickets, call  802-443-6433 or visit http://boxoffice.middlebury.edu
Saturday, December 17 at 7:30 pm
Elley-Long Music Center at Saint Michael's College
Adults/Seniors $12; Students $7
To purchase tickets, call 802-86-Flynn or visit www.flynntix.org
NOTE: Tickets will be available at the door on the night of the concert beginning at 6:30 pm. Will Call tickets purchased from the Flynn will also be available for pickup at this time. The Administrative Office is not open on Saturday so please plan your ticket pickups and purchases accordingly. Thank you!
Concert Sponsor: J.A. Milne Wealth Management
Additional funding from the Walter Cerf Community Fund of the Vermont Community Foundation.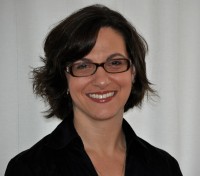 The Vermont Youth Orchestra Association is pleased to announce that Rosina Cannizzaro has accepted the position of Executive Director for the VYOA. Ms. Cannizzaro has extensive experience as an arts educator and working musician in the New York City area. She has taught students of all ages and musical abilities and she has also worked to cultivate arts and music-based programming for teaching artists, public service programs and school music education programs throughout much of her career.
"I am thrilled to be joining the VYOA," states Ms. Cannizzaro, adding, "I look forward to working with the VYOA students, parents, and staff in continuing to build a community that fosters students' relationships with the arts, allowing them to reach their full potential as musicians."
Most recently, Ms. Cannizzaro served as the Program Associate Manager for The Academy, a program of Carnegie Hall, The Juilliard School and the Weill Music Institute. There, she was responsible for the design and implementation of The Academy's professional development component, which provides high levels of guidance and training to professional and post-graduate musicians in the areas of performance, education, advocacy and leadership. Prior to this, Ms. Cannizzaro also worked as the Director of Education for the Little Orchestra Society, an in-school music composition residency program specializing in educational outreach to students and senior adults through three established partnership programs in Manhattan, Queens, Brooklyn, the Bronx and New Jersey. Ms. Cannizzaro has also taught percussion, music theory, piano and early childhood programs in many New York schools, including the Diller-Quaille School of Music, the 92nd Street Y, the Sacred Heart School, the Yonkers Music Academy and at the Amadeus Conservatory of Music. Her performances include engagements as principal percussionist/timpanist with Opera North, the SONOS Chamber Ensemble, and the School of American Ballet.
Ms. Cannizzaro is no stranger to Vermont. She has performed on numerous occasions with the Vermont Symphony Orchestra and has been a member of their school program, "Drumschtick." Her husband, Burlington native Nic Cannizzaro is a former VYOA member, Juilliard graduate and working percussionist who also performs regularly with the VSO and the New York Philharmonic. The couple, along with their three young daughters, is eager to return to Vermont.
Ms. Cannizzaro holds a percussion performance degree from Indiana University (BM, 1996). She will receive an MS in Management & Nonprofit Leadership from New England College in spring 2012.
She succeeds exiting Interim Executive Director Randolph Rowland, who has successfully served the VYOA since January 2011. During his tenure, Mr. Rowland initiated and accomplished significant improvements to the organization's business and operational systems.
Ms. Cannizzaro is expected to assume her new position in early January 2012.