VYO FALL CONCERT | OCTOBER 22 @ 3:00 PM
Opposites Attract
October 22, 3:00 pm | The Flynn
Opera and Hip Hop, large and small, high and low, this concert brings the entire musical spectrum together in one outstanding afternoon. Vermont Youth Orchestra performs selections from Rossini's opera The Barber of Seville and Daniel Bernard Roumain's Hip Hop Study; the intimate, jazzy waltz from Suite Antique by John Rutter and the passionate "Unfinished" Symphony from Schubert; Grieg's dramatic Peer Gynt, the dancing theme from Zorba the Greek, and more…there's something for everyone in the family!
Senior Soloists
Avery Cochran, Flute
John Rutter, "Jazz Waltz" from Suite Antique
Fisher Irwin, Euphonium
Rossini, "Largo al factotum" from Il barbiere di Siviglia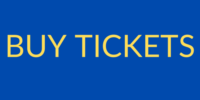 ORCHESTRAPALOOZA | DECEMBER 10 @ 4:00 PM
Music lives here. VYOA takes over The Flynn stage with our three headliner orchestras, a choir made up of students from schools from around Chittenden County, over 200 young musicians, an electric violin and more. Don't miss this epic concert that celebrates the power of music in the hands of Vermont's young people.
**Baton Auction!
The baton auction is back at OrchestraPalooza – we'll be offering the baton to the highest bidder in a live auction!
Could it be YOU?
Don't miss your chance to conduct the Vermont Youth Orchestra, live onstage at The Flynn!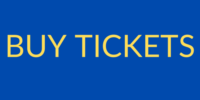 VYO WINTER CONCERT | FEBRUARY 11 @ 3:00 PM
Turning Pointe
February 11, 3:00pm | The Flynn
VYO's mid-winter concert will take your breath away, delivering sweeping, passionate melodies sure to stir the soul and warm the heart. This concert features the soaring overture and waltz from Tchaikovsky's "Swan Lake" as well as the ballet suite from Samuel Coleridge-Taylor's Hiawatha. The young musicians rise to the challenge of Amy Beach's Gaelic symphony, performing the third movement that conveys "the laments … romance and … dreams" of the Irish people. 
**Senior Soloist
Maaike Dam, Violin
Tchaikovsky Arr. Glazunov, "Meditation" from Souvenir d'un lieu cher
VYO SPRING CONCERT | MAY 5 @ 3:00 PM
Achievement Unlocked!
Sunday, May 5, 2024 at 3:00pm | The Flynn
For the final concert of the 2023-2024 season, we'll celebrate the leveling up of our senior musicians as they take their final bows with the VYO. The young musicians of the VYO rejoice in the coming of spring with a performance of Dvorak's masterful Symphony No. 8. This mammoth undertaking is complemented by Sibelius' hymn for the Finnish homeland, Finlandia, as well as a special performance by the percussion ensemble.
**Senior Solo
Emmerson Stapleton, Violin
Jules Conus, Concerto for Violin and Orchestra, Mvt. I