VYO alumnus Jacob Morton-Black joined the VYO Iceland Tour this summer and wrote about it for the VYOA Alumni Newsletter.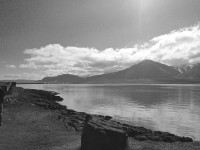 (Photo: Jacob Morton-Black)
This summer I was lucky enough to be able to go on the VYOA Tour of Iceland. After spending 6 years in the VYOA, this was my first time traveling abroad with the organization. Traveling to Iceland and performing with my peers was a life-changing experience, and I will be forever grateful to the organization for letting me come with them as an alumni.
As soon as the plane Read more →