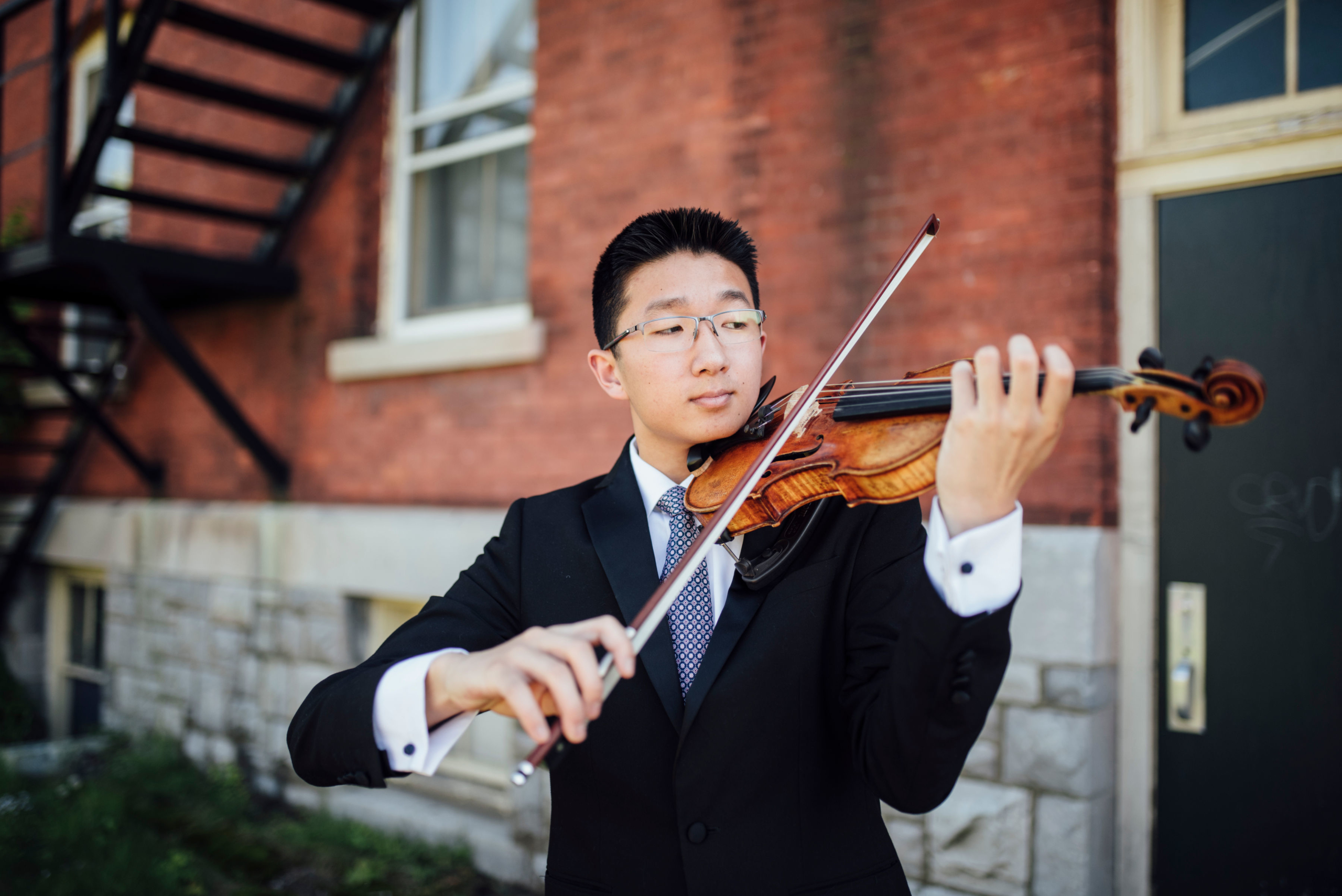 Nathan Wu, violin
Essex High
VT Youth Orchestra – 5 years
VT Youth Philharmonia – 1 year
VT Youth Sinfonia – 1 year
How did you choose your instrument over all of the others?
I got started with violin through my elementary school's orchestra program, which gave students the opportunity to start a string instrument in 4th grade. My first choice was actually the bass, but my twin brother had already chosen the cello, so my parents wisely encouraged me to choose the violin, having the foresight to encourage us to play instruments that would complement each other.
What do you enjoy most about playing in an orchestra?
There's something special about the process of creating music not alone, but with others. I love the inherently collaborative nature of orchestra – it's like a giant group project where every person has a distinct role. It's hard to articulate, but I guess it's the feeling of being a part of something much bigger and grander than yourself while still knowing that you had a hand in shaping that something.
What advice would you give to younger music students as they strive to build their skills?
Try to build a community of young musicians around you, whether it be through joining an orchestra, going to summer music programs, or playing chamber music. It's reassuring to know that you're not alone in your musical journey. Also, playing music with other people adds a whole new dimension – it's super fun and requires an important skill set that isn't practiced with solo repertoire!
What other activities do you participate in?
I run cross country and nordic ski for my school. I am also a member of Student Government and enjoy being a part of my school's Scholars' Bowl team.
What do you plan to study in college and how did you make your choice?
I'm hoping to study either biochemistry/biophysics or computer science, ideally a combination of the two (computational biology). I've always been fascinated by the line between life and non-life, and I think that looking at this subject from a computational point of view is especially cool because computational methods enable predictive modeling of interactions between molecules and pathways, permitting an understanding of life's inner workings on a level impossible with conventional lab or field experiments.
Congratulations Nathan! Your musicianship and camaraderie have inspired many students and adults during your time here at the VYOA!