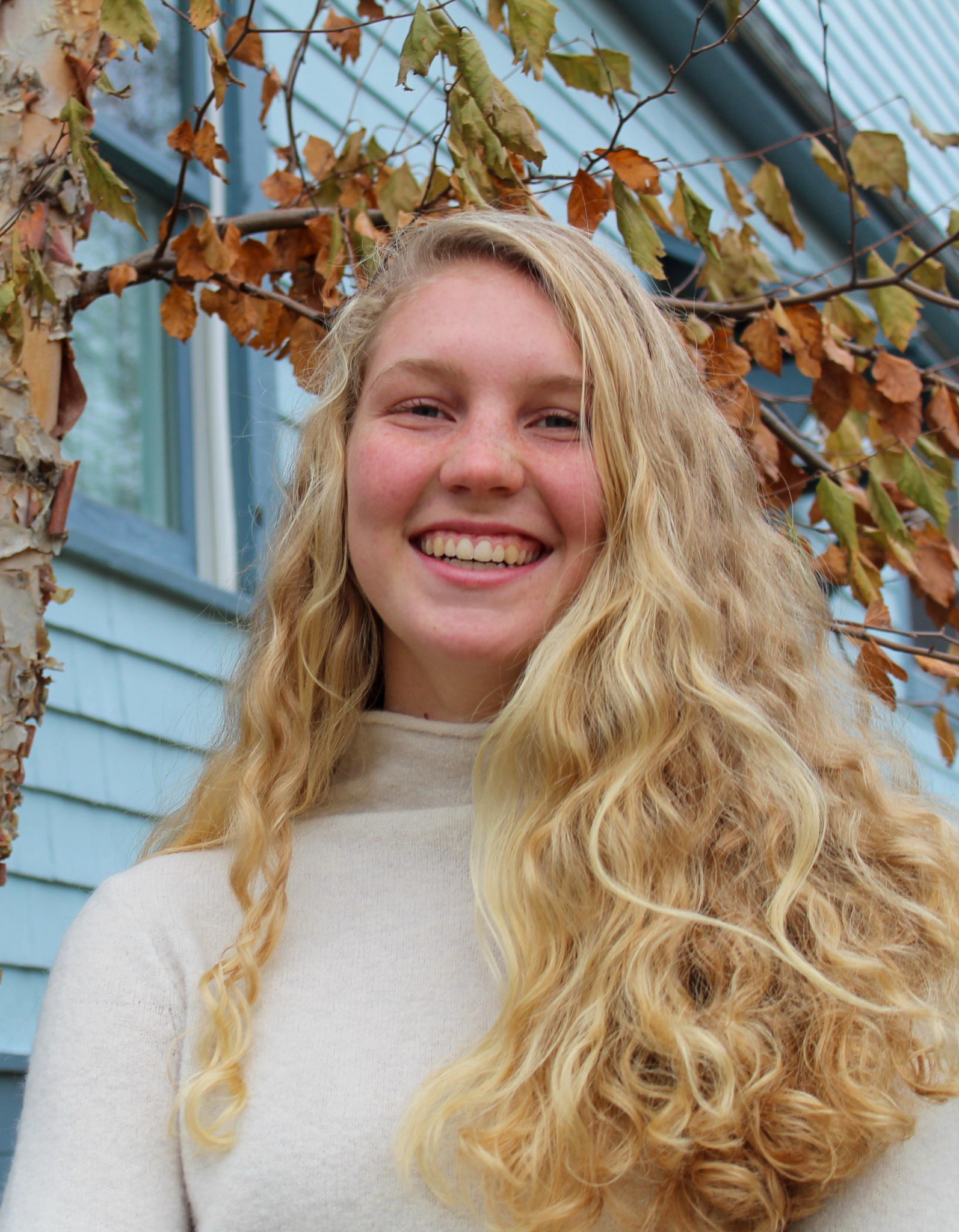 Emma Barker, violin
Burlington High 
VT Youth Orchestra – 5 years
VT Youth Philharmonia – 2 years
What role does music play in your life?
In moments when the world feels overwhelming and full of extraordinary hatred, music never fails to be my reminder that humans are also capable of extraordinary beauty and collaboration and creativity.
What do you enjoy most about playing in an orchestra?
I love that we are able to create something together that individually would never be possible. I think it's pretty amazing that an oboe and a violin and a bass drum and a trombone can all contribute their respective, different sounds to create something unified and beautiful together. Being inside a sound like that is one of my favorite things – you are both singularly important to the whole orchestra as well as just one small piece of the larger puzzle.
What was your biggest musical challenge & how did you overcome it?
I have always dreaded auditions of any kind – the feedback loop of nerves and then more nerves about being nervous has always been a challenge for me. I would in no way say that I've overcome that challenge, but I've come a long ways – and, while in the moment I might not have said the same, I am truly grateful for all the opportunities the VYO has given me to practice that skill. It is one that has already translated into other parts of my life in numerous ways.
What advice would you give to younger music students as they strive to build their skills?
Being able to play an instrument is such a gift. I've had rocky patches along the way where I struggled to find a good relationship with my instrument, but ultimately I'm so grateful that music has been a part of my life. So, my advice is to both constantly strive to find the joy in your music – build your skills because you love to – and also to push through even when it is frustrating, because you will be so grateful later to have the musical base that comes from learning an instrument.
Apart from orchestral music, what other kinds of music do you listen to? Do other genres influence what you hear in orchestral music?
I love folk and traditional music (in a broad sense of those categories!). Any beautiful harmony is the musical key to my heart, and I think that's what has made these two genres along with orchestral music appeal to me most.
What college or university do you hope to attend next year?
Bowdoin College
What do you plan to study in college and how did you make your choice?
I'm planning – at least at this point – to study Environmental Studies. I love the outdoors and I think environmental studies is such a vital thing in this moment.
Congratulations Emma! It has been a pleasure having you in our organization for the past 7 years. Your musicianship and friendliness have been a great benefit to your orchestras!