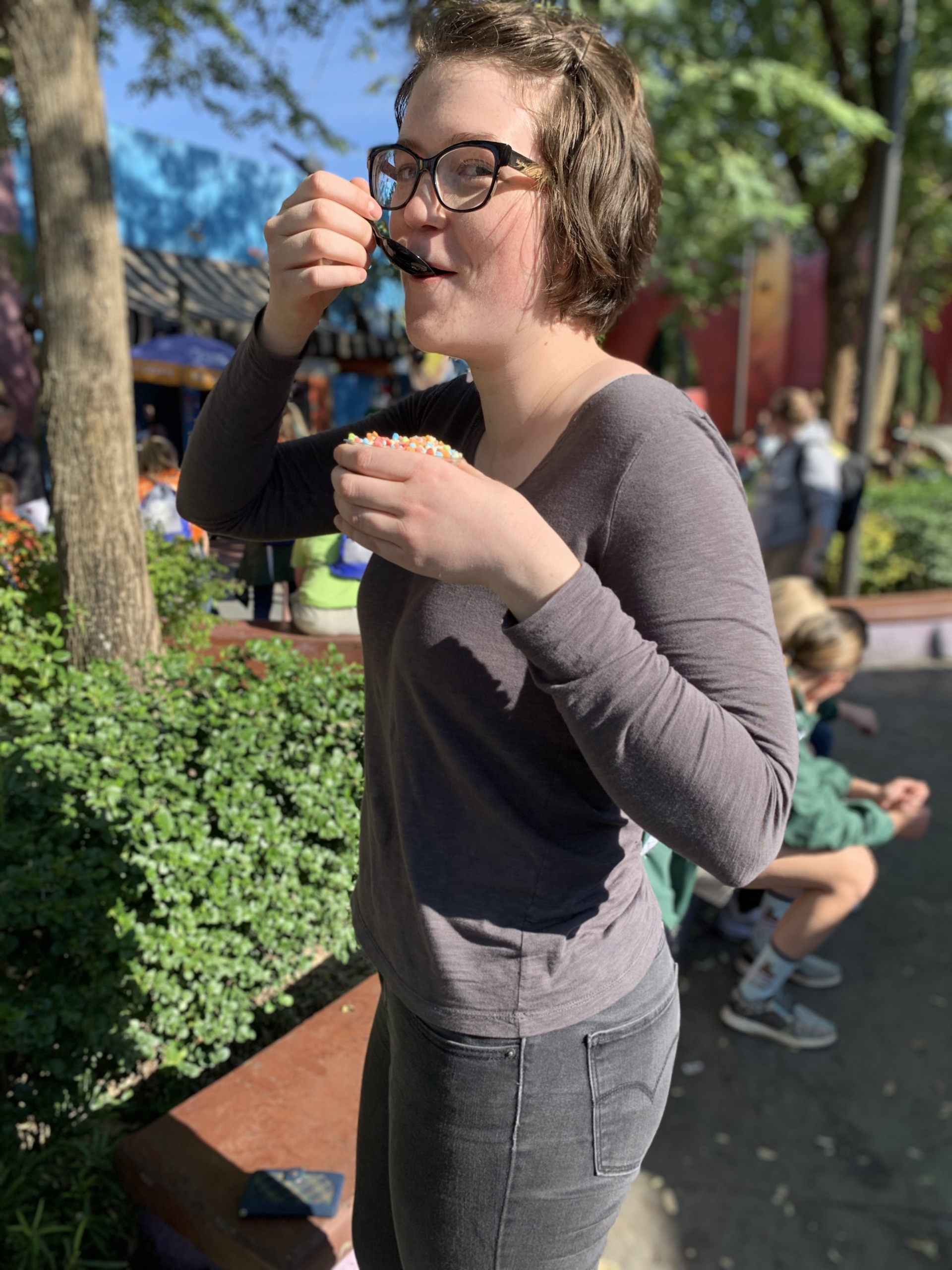 Rowan Bauman Swain, viola
Champlain Valley Union
VT Youth Orchestra – 4 years
VT Youth Philharmonia – 2 years
VT Youth Sinfonia -1 year
VT Youth Strings – 1 year
How did you choose your instrument over all of the others?
I had been playing violin for a few years already when I had the chance to pick a new instrument to play in my elementary school's orchestra. I asked my sister's cello teacher if she would be willing to get me started with a few lessons, and she balked–"No no no! You should play viola." All right then, I thought; I'm pretty sure I know what that is. And that was that. I played both violin and viola for many years and then switched all the way over to alto clef in high school, mostly because of my love for the role of viola in chamber music.
What role does music play in your life?
Music is an area of my education for sure, and some days, practicing feels like just another homework assignment. But more often, classes, concerts, rehearsals are social and emotional highlights for me, excuses to enjoy the company of my closest friends. On a personal, spiritual level, the music I get to study is a real source of inspiration and relief. All the nuance of emotion and human experience which is contained in great pieces helps me to understand myself and feel less alone.
What do you enjoy most about playing in an orchestra?
The feeling of being in the middle of a wash of sound!
What was your biggest musical challenge & how did you overcome it?
Like any skill-building activity, playing an instrument is a never-ending progression of frustration, persistence, and "OMG I got it!" I can still remember how I almost rage-quit in kindergarten when I could never remember the bowings in "Lightly Row." But I guess I got through (or around) it, probably by taking a nap, and this pattern has more or less been repeating ever since.
What advice would you give to younger music students as they strive to build their skills?
I would say that inspiration and habit are equally important to maintain. If you know that music feeds your soul, that's fantastic, but sheer excitement isn't going to get you out of bed when it's dark and chilly to practice Kreutzer at 6 am. Don't beat yourself up if it's not always fun–it's okay to struggle, puzzle through, and "fill up the tank" for later.
What kinds of changes would you like to see in the orchestral world?
If we can't get a woman president, can we at least have a few more women conductors?
What is your favorite VYOA memory?
I always loved the feeling of team spirit that would build up over the course of concert days at the Flynn. Everyone is extra focused during the dress rehearsals, because the finish line is in sight; there's usually a pep talk from the conductor; and then, you get to stroll Church Street with your friends dressed in full funeral attire.
Apart from orchestral music, what other kinds of music do you listen to? Do other genres influence what you hear in orchestral music?
I really enjoy listening to opera. Right now I'm obsessed with Mozart's Le nozze di Figaro; my ride-or-die favorite is Tchaikovsky's Eugene Onegin.
What other activities do you participate in?
I enjoy crossword puzzles, reading just about anything except my actual English homework, and rewatching Parks and Recreation.
What college or university do you hope to attend next year?
Either Rice University Shepherd School of Music or Indiana University Jacobs School of Music.
What do you plan to study in college and how did you make your choice?
I plan to major in viola performance, because it seems extremely lucrative.
Congratulations Rowan! It has been a treat to watch you grow & mature over the years!