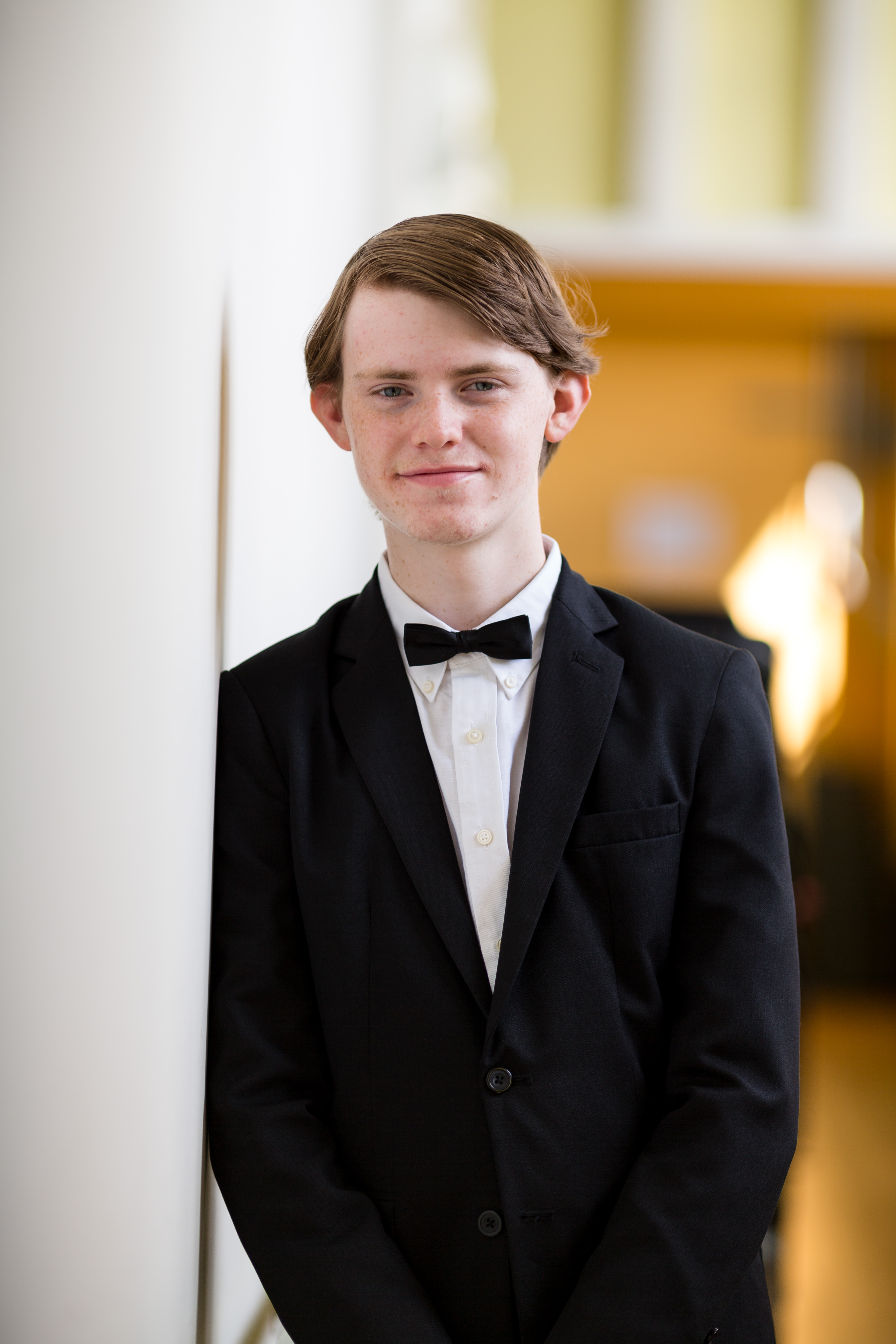 Connor Zwonik, percussion
Colchester High School
Joined VYOA in 2011
VYO – 3 years
Vermont Youth Philharmonia – 1 year
Vermont Youth Sinfonia – 1 year
Vermont Youth Winds – 1 year

What do you love about playing your instrument? 
I like how every time I play my instrument it can be heard.  Being able to be a powerful and driving force is fun when playing in the orchestra or band and I enjoy being able to lead the ensemble in many occasions.  I like how versatile percussion is and how there are many different instruments to play, from snare drum and timpani to drum set and marimba.  There is something for everyone in the percussion section.
What has been the most inspiring or memorable experience that you have had with VYO?
My most memorable experience with the VYO would definitely be my senior solo last December.  Being able to play at the OrchestraChorusPalooza Concert was very rewarding and it gave me an opportunity to play a not so well known piece.  It also gave the audience the chance to listen to a percussion solo which is not something that you hear every day.
What has been your most memorable experience throughout your high school music career?
My most memorable experience was participating in the New England Music Festival for all four years of high school.  I greatly enjoyed being a part of the festival because it gave me the opportunity to meet fellow students from around New England and it also gave me the chance to explore new music in both orchestral and band repertoire.
What other sports/groups/activities are you involved in?
I have been a part of my school's band for all four years of high school and a part of jazz band for two years as well.  I have been a member of the Colchester High School Math Team for all four years and have been a member of the Speech Team for two years now.  I am also the secretary of the National Honor Society, I have played in the pit band for school musicals, became an Eagle Scout as part of the Boy Scouts of America, and have mentored fellow students in the district in math.
If you could perform with any musician, living or dead, who would it be & why?
I would want to perform with Gustav Holst because he wrote many great pieces that utilized brass and percussion such as the Planets Suite.  I would like to learn from him and see how he crafted all those masterful works.
What are your plans after graduation?
I plan to attend a four-year college to study mathematics.