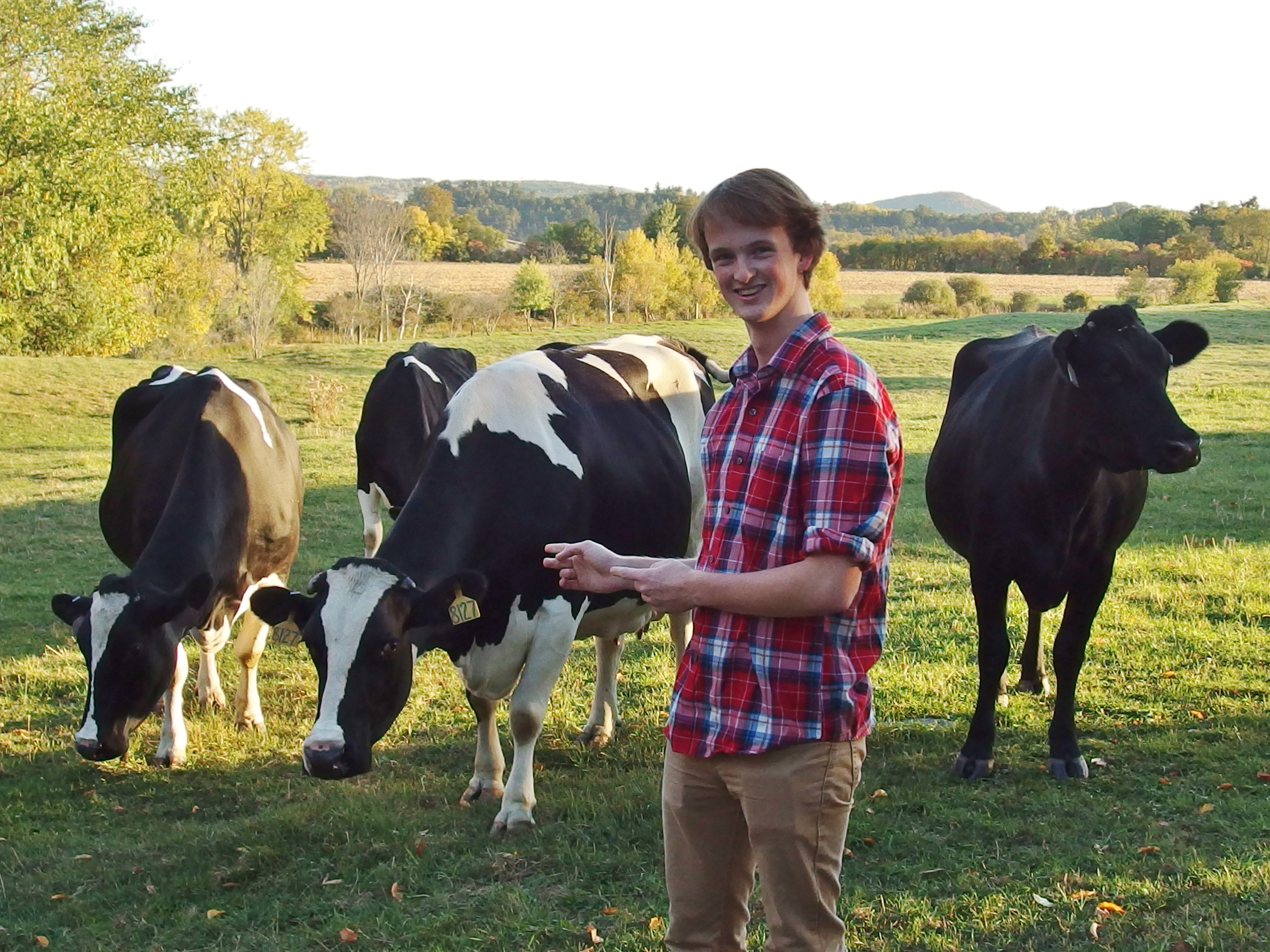 Neil Hutcheon, trombone
Essex High School
Joined VYOA in 2013
VYO – 2 years
Vermont Youth Philharmonia – 2 years
What do you love about playing your instrument? 
Trombone is a great instrument for me since I love really brassy, awesome music (or maybe I like that music because I play trombone) and trombone always gets the most powerful fanfares in that sort of music. Also, it is a very versatile instrument and can be played in a large array of music genres.
What has been the most memorable experience that you have had with VYO?
My most memorable piece was probably the Bacchanal from Samson and Delilah. I was playing the bass trombone part and at the end of that piece I pretty much just got to play as loud as I could and it was an absolute blast. Also, the tour to Iceland [in 2015] was amazing and I wouldn't have made some of the great friends that I still have today.
What would you like to change about the classical music world?
If I could change classical music I would change people's mind set about it. I think people need to realize that it's so much more than just a fancy night out for rich retirees. It's such an expansive genre that once you explore deeper into it anybody can find a composer or piece that they like and can relate to.
What was your biggest musical breakthrough?
My biggest breakthrough was last summer when I was playing the Debussy Nocturnes and the brass section was told that we were playing together but separate. We were asked to listen to the other sections in the orchestra rather than just our own. This realization not only made me listen to the other sections more but also to myself. It really improved my playing stylistically and my intonation.
What other sports/groups/activities are you involved in?
In the winter I am captain of our Varsity Nordic Skiing team but in the other seasons I play as much music as I can, including pit orchestras, jazz band (both in school and outside) and I also play with a fusion combo called the Nomads.
If you could perform with any musician, living or dead, who would it be & why?
This is a hard question because it probably changes every week for me but as of now I would love to play with Vic Wooten. Vic's playing inspires me to get better even though he doesn't play trombone, I would just love to get as good at extended techniques as he has. I think his mastery of the bass is what many musicians should strive for. I also think he would be great to jam with because he's a super nice guy.
What are your plans after graduation?
Next year I'm planning on attending St Olaf college in Minnesota to double major in both music and computer science.