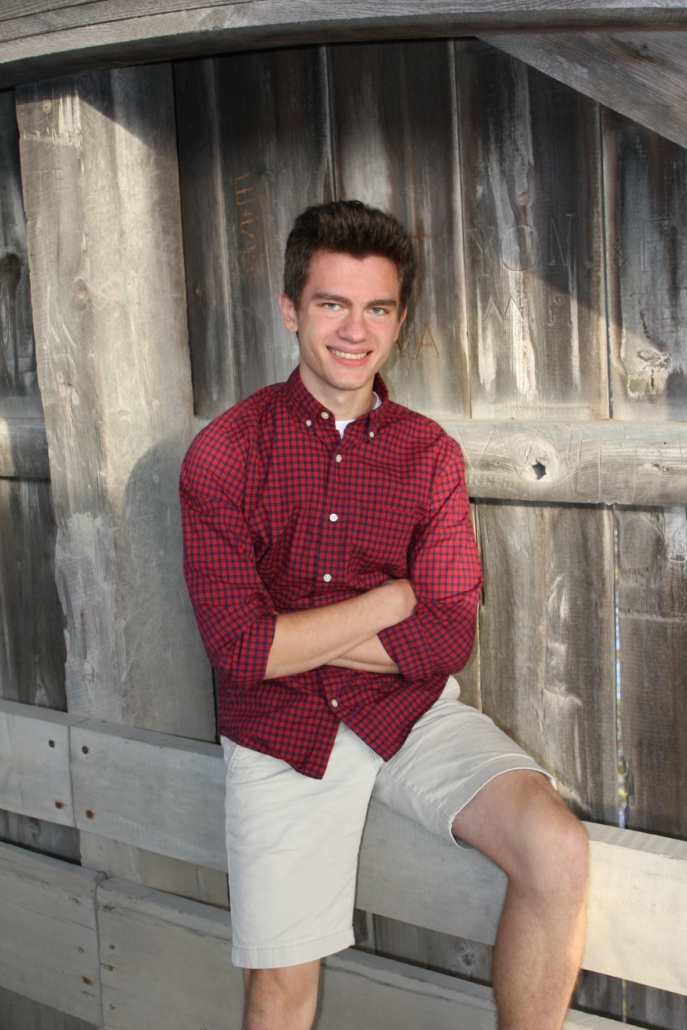 James Bialas, trombone
South Burlington High
VT Youth Orchestra – 3 years
VT Youth Philharmonia – 2 years
This marks the end of our Bialas era! We have been so lucky to have the Bialas siblings and extended family with us over the last ten years. James has been an integral part of our low brass section since he joined VT Youth Philharmonia 5 years ago, sometimes holding down the section as the only trombone player! We have enjoyed his diligence and musicianship every year.
Why do you like your instrument & how did you choose it?
When I was younger I went to VYO concerts to watch my cousin perform. I would always be captivated by the brass instruments, how they could sound both so powerful and so soothing. I chose the trombone in 6th grade because it was unique. It not only looked and sounded cool, but you could play some cool effects using the slide that no other brass instrument could do.
What was your favorite concert as a performer with the VYOA?
My favorite concert with the VYOA was my first OrchestraPalooza concert. Performing at the Flynn had been something I had been looking forward to since joining the VYOA, and the atmosphere both in the Flynn and around it made it so much more special than a normal concert.
If you know, what do you plan to study in college & how did you make your choice?
I am planning to study computer science in college. I have always been very interested in computers and how they work. I have also been involved in many tech-oriented experiences and projects over the years that have pushed me towards computer science, such as training to be a lighting engineer and even coding my own Flappy Bird game that could be played on a smartphone. I also hope to continue my musical career by playing and performing with ensembles at college and possibly selecting a music minor.