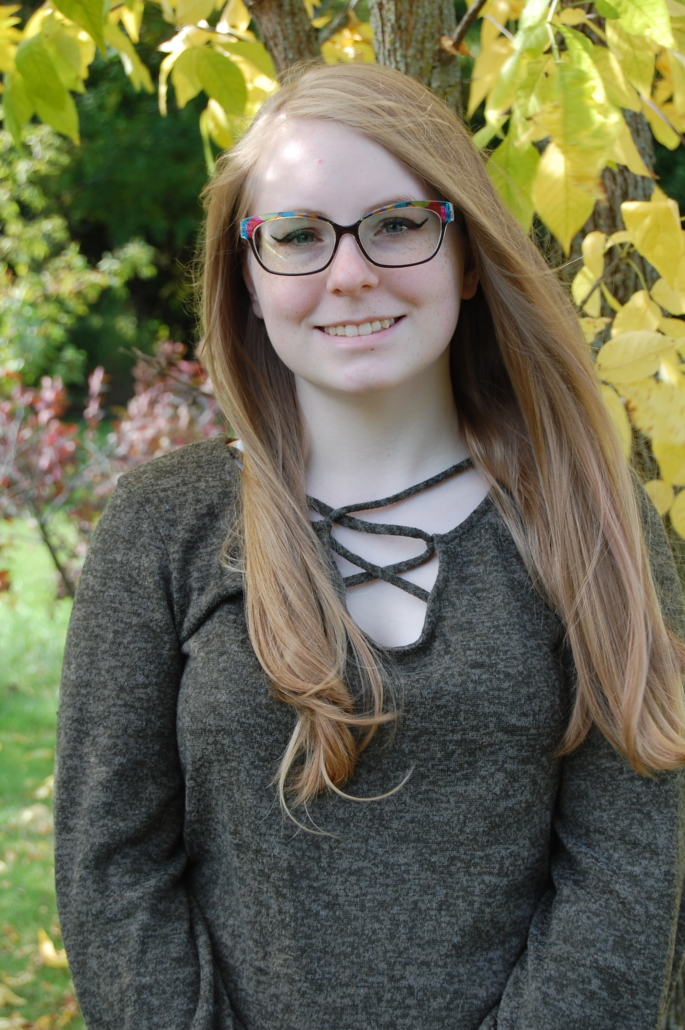 Ella Poston, cello
BFA St. Albans
VT Youth Orchestra – 1 year
VT Youth Philharmonia – 2 years
VT Youth Strings – 1 year
Working with Ella as she has progressed through our orchestras exemplifies what we love about working with students over the course of several years, watching them grow musically and personally through their own determination and hard work. All students come in to VYS pretty nervous but with the support of VYO mentor, Madeline Daly, Ella settled in and has left her own mark during her time with the VYOA. Her tenacity and perseverance has been an inspiration to us all.
Why do you like your instrument & how did you choose it?
The cello actually wasn't my first choice. Along with everyone else in my school, some music classes were required. In 4th grade, I got to choose whether I wanted to continue music classes or do something else. I chose to play the violin, mainly because I was a fan of Lindsey Sterling and wanted to become a star like her. It didn't work out, and I was eventually kicked out of the orchestra because I never participated in concerts and never practiced. It wasn't my right instrument, and my teacher could see that. In 5th grade, he emailed my parents and asked if I would be willing to play the cello instead, and I was instantly in love. I'm not exactly sure why it clicked for me. Violin never made sense to me, but when I played the cello, everything just fell right into place.
What has been your biggest musical challenge & how did you overcome it?
Well, my biggest challenge with music is something that I have been asked about before, but it seems like I am the only one who experiences it. I have come a long way in just 4 years, but what I struggle with is depression. It has turned my life upside-down, and I become unmotivated and unwilling to practice my instrument. I am the only one who plays my instrument seriously in my family, so it was a real letdown when my practicing started to decline. I am trying to get better at picking up my cello, but it's been starting to feel more like a chore than for pleasure. It's not something I like to admit but it's a challenge I have yet to overcome.
What is your favorite VYOA memory?
I have both bad and good memories of the VYOA, but I think the one I remember the most was when I first got into the VYS. I was older than most of the kids there, but I was also the most inexperienced with the whole system since it was so new to me. I remember feeling like I didn't belong, and that I was just letting everyone down, but my favorite part was that I never gave up. It's been nearly four years now, and though my time in the organization wasn't glamorous, it was still a part of my journey. And I am grateful for that.
What was your favorite concert as a performer with the VYOA?
I don't know exactly when it was, but I think it was during the OrchestraPalooza of 2019. I was in the VYP, and we were playing Phantom of the Opera. Near the end of the song, my scream erupted through the Flynn, bouncing off walls and making people jump. A few months prior, there was a very hectic and loud audition that took place during one rehearsal, with people screaming. I knew mine was good, but I didn't think it was THAT good. I screamed, and I was instantly chosen for the solo. Every rehearsal after that, the other people in my section and sometimes other sections would ask me if I was going to do "the scream" that time. I am introverted, so letting so many people hear me roar that night was pure ecstasy. No one really remembers it was me, and I am fine with that, but it feels good to hear praise even today when people talk about the cello girl who screamed.