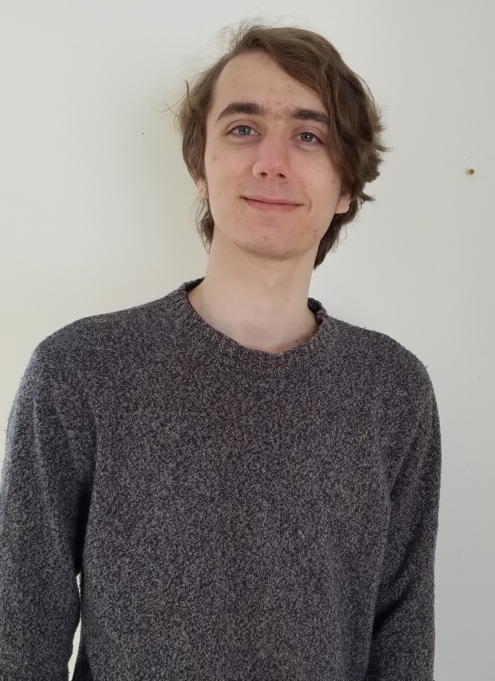 Oliver Rousseau, cello
Homeschool
VT Youth Orchestra – 2 years
VT Youth Philharmonia – 2 years
Cellist Oliver Rousseau comes from a family VT Youth Orchestra Association alums that includes both his father and his sister. He's been a wonderful member of the VYOA community, he's always there when you need him!
Why do you like your instrument & how did you choose it?
It's pretty simple actually. My sister played Violin, so of course I had to play Cello instead, because we all know it's the superior instrument… Just kidding! I love the Cello because of its versatility, rich tone and expressiveness. Also Yo Yo Ma and The Piano Guys.
What has been your biggest musical challenge & how did you overcome it?
When I was 13, there was a period where I kinda wanted to quit the Cello. As an early adolescent, I was just starting to find other things I was interested in, and for a while music kind of took a back seat for me. My progress slowed and I didn't practice as much as I should have. What saved me from this dark and treacherous path? Actually it was VYOA that rekindled my interest in music, and helped me progress to where I am today. When my sister first recommended orchestra to me, I was reluctant to audition at first, but then I saw some friends of mine were in it, so I decided to give it a go. And boy, am I glad that I did! These past few years in VYOA have been amazing, and at times truly special. Okay, I admit I'm being a little bit melodramatic on purpose, but honestly thank you to everyone who helped bring music back into my life.
What college or university do you plan/hope to attend next year?
University of Vermont (UVM), though I may later transfer to Dartmouth at some point. While I haven't officially declared my major yet, I'm currently leaning towards Anthropology. I've actually already been taking college classes since I was fifteen, first through Dual-Enrollment, then full time Early College at CCV, so I came to this decision pretty much just by trying stuff until I found what I liked. For a while I even wanted to be a Lawyer, until I finally figured out that Matt Murdock is fictional. My current plan is to go for a PhD in Anthropology, and then become a College Professor. I've always been interested in world cultures, particularly when it comes to language and religion, so I think Anthropology is a good fit for me.