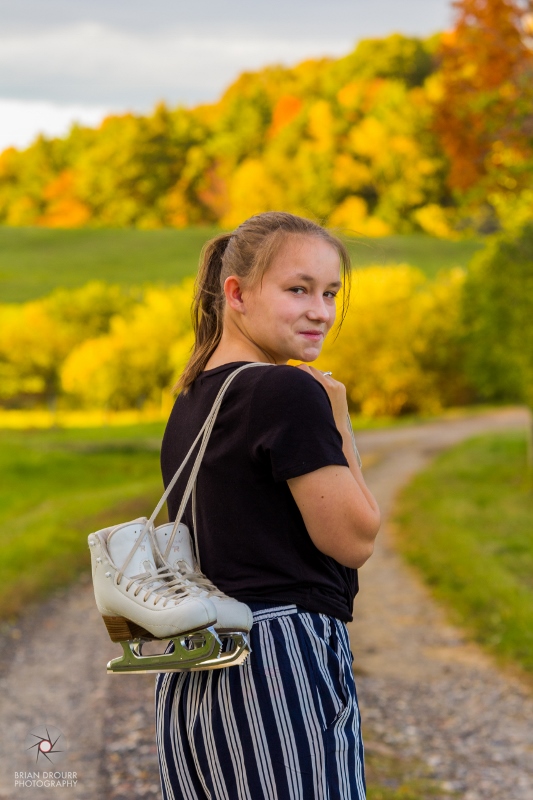 Sofia Andersen Harrington, cello
Lake Champlain Waldorf
 
VT Youth Orchestra – 1 year
VT Youth Philharmonia – 2 years
Presto – 3 sessions
Why do you like your instrument & how did you choose it?
I love the tone of the cello. When I was three, I was a part of the Suzuki group in Indiana and there was a concert and I saw cellists sitting down while they played and I was jealous. When I was in first grade, I picked up the cello and have loved it ever since.
What role does music play in your life?
Music helps me stay grounded. It has always been a huge part in my life. Whether it is me playing my cello, singing in my car, listening to music and seeing concerts. Music is what keeps me going.
What has been your biggest musical challenge & how did you overcome it?
Staying motivated has been really hard. Remembering how much music has affected me throughout my life is how I overcame it. Yes, there are days when I don't practice but when I do practice, I feel better. I just remember how much I love it and how it makes me feel and the joy it brings to others.
What advice would you give to younger music students as they strive to improve their skills?
Don't give up when it is really hard. Playing my cello centers me and I really love it even when it is hard. Practice a little part over and over till you feel okay with it.
What is your favorite VYOA memory?
Going to Spain and Portugal the summer of my junior year was amazing. Being surrounded by a beautiful culture and going somewhere and doing something I love made my summer. Getting to go on the tour was an eye-opening experience and would love to do it again in the future.
What other activities or sports do you participate in?
I am a figure skater. I have been skating for 13 years, I am on a theater on Ice team and an Ice Dancer.
How has the pandemic effected your practice & performance of music or participation in your other activities?
Last March, everything went remote, and I lost the motivation. With everything online, it made it harder to do things because I was in my house and couldn't leave and go do the things I love.
What are some of the things that you have done to help cope with the pandemic's shutdown & quarantine requirements?
I have been listening to a lot of music, facetiming with friends and family to try and stay connected, and being active.
What college and what do you plan to study?
I will be studying American Sign Language and getting my phlebotomy license while attending the Community College of Vermont