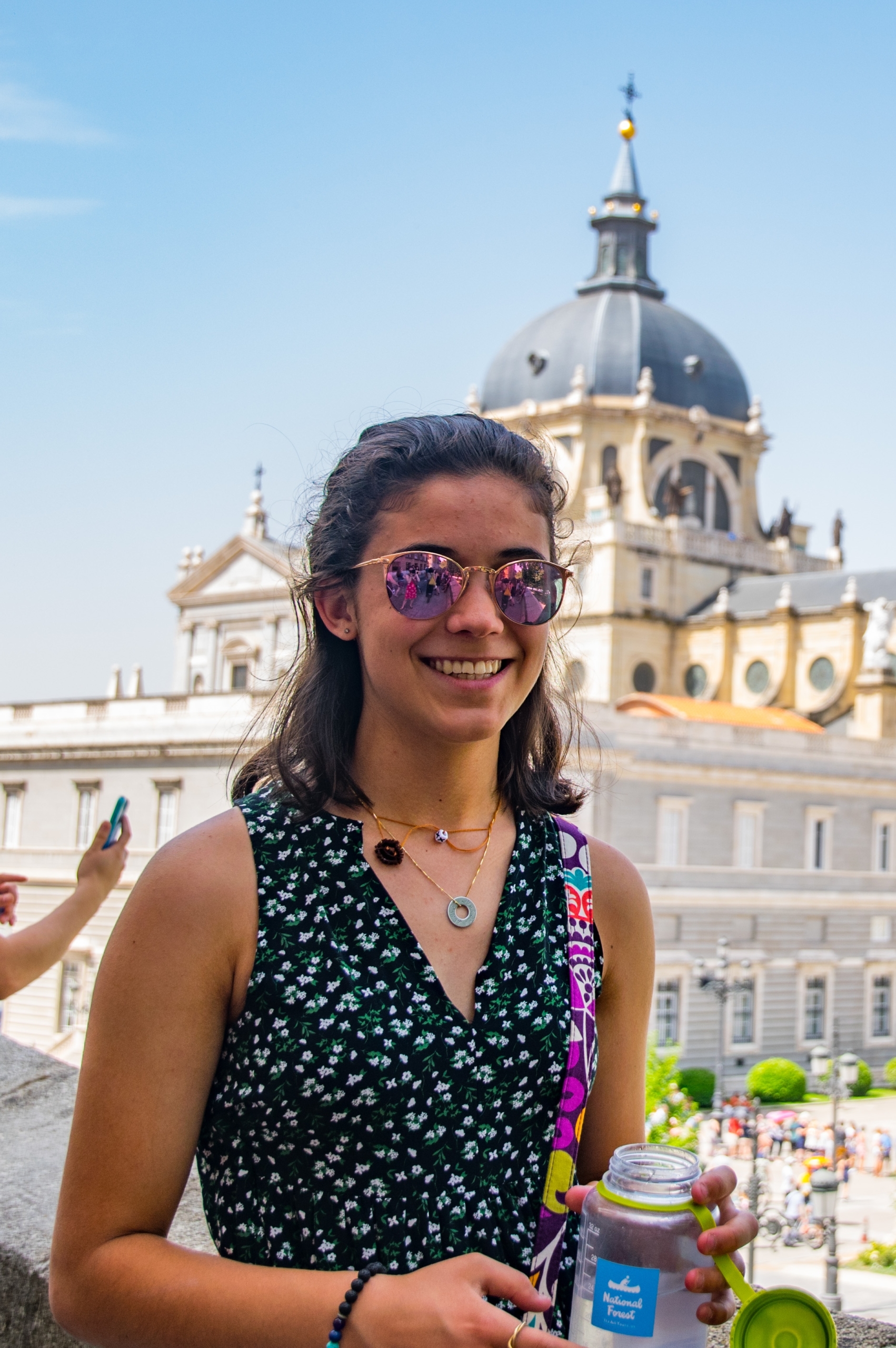 Ruth Leech, trumpet
Mount Mansfield Union
VT Youth Orchestra – 3 years
VT Youth Philharmonia –  1 ½ years
 Why do you like your instrument & how did you choose it?
I like the specific kind of control it takes to make a trumpet sound beautiful – the challenges of playing trumpet align with the way I like to solve problems: you need to be detailed, mindful, and driven. When I was younger, I really looked up to my sister in every way. She played trumpet into high school, and I wanted to be like her, so I picked it up.
 What role does music play in your life?
Music is one area where I know I can always be better, which is a strong motivator. It keeps me humble and grounded.
What has been your biggest musical challenge & how did you overcome it?
It must be this pandemic. With in-person auditions, rehearsals, concerts, and festivals wiped off the map, it was really hard to stay motivated when everything first shut down. Eventually, I overcame it by learning to play for the joy of making music for myself and improving on my own terms because it felt good to get better. I shifted from external motivation – a good score in an audition, a rewarding seat at a festival, a successful concert – to an internalized one. I would say it feels much healthier and rewarding.
What advice would you give to younger music students as they strive to improve their skills?
Be kind to yourself. Sometimes, you will sound bad. There will be days when nothing clicks together and stretches of time when, try as you might, you just can't progress. It will be frustrating, but you have to remember that you are deserving of self-respect and kindness. Ultimately, all that matters is doing the thing you love and enjoying it.
What is your favorite VYOA memory?
The VYO trip to Spain and Portugal is full of rich memories for me. Every one of the concerts was a powerful experience, each in its own way. The last one in particular felt emotional because it was our final concert with the beloved Dr. Klemme. The bittersweetness – playing amazing music with a tight-knit group, but having to say goodbye to Spain, Portugal, and Dr. Klemme – made it a memorable one.
What other activities or sports do you participate in?
I backcountry ski around Vermont and anywhere else I can get my skis on, and I love to bake for myself and friends. I also work backstage at my school's theater performances.
How has the pandemic effected your practice & performance of music or participation in your other activities?
It's been pretty difficult! Theater really changed this year, which has been an adjustment. Neither Districts, All-States, nor New Englands are happening in-person this year, including auditions being virtual video submissions. These changes have made it hard to stay motivated, but learning to play and prepare music for myself and for the joy of playing music has made the pandemic not only more bearable, but also much more enjoyable.
What are some of the things that you have done to help cope with the pandemic's shutdown & quarantine requirements?
My family got a dog last May! He is a wonderful addition to our family.
Where do you plan to go to College & what do you want study?
I'm not quite sure where I'm headed, but I resolve to trust my instincts and follow my gut. That's the best advice I can give to anyone feeling unsure about their future.