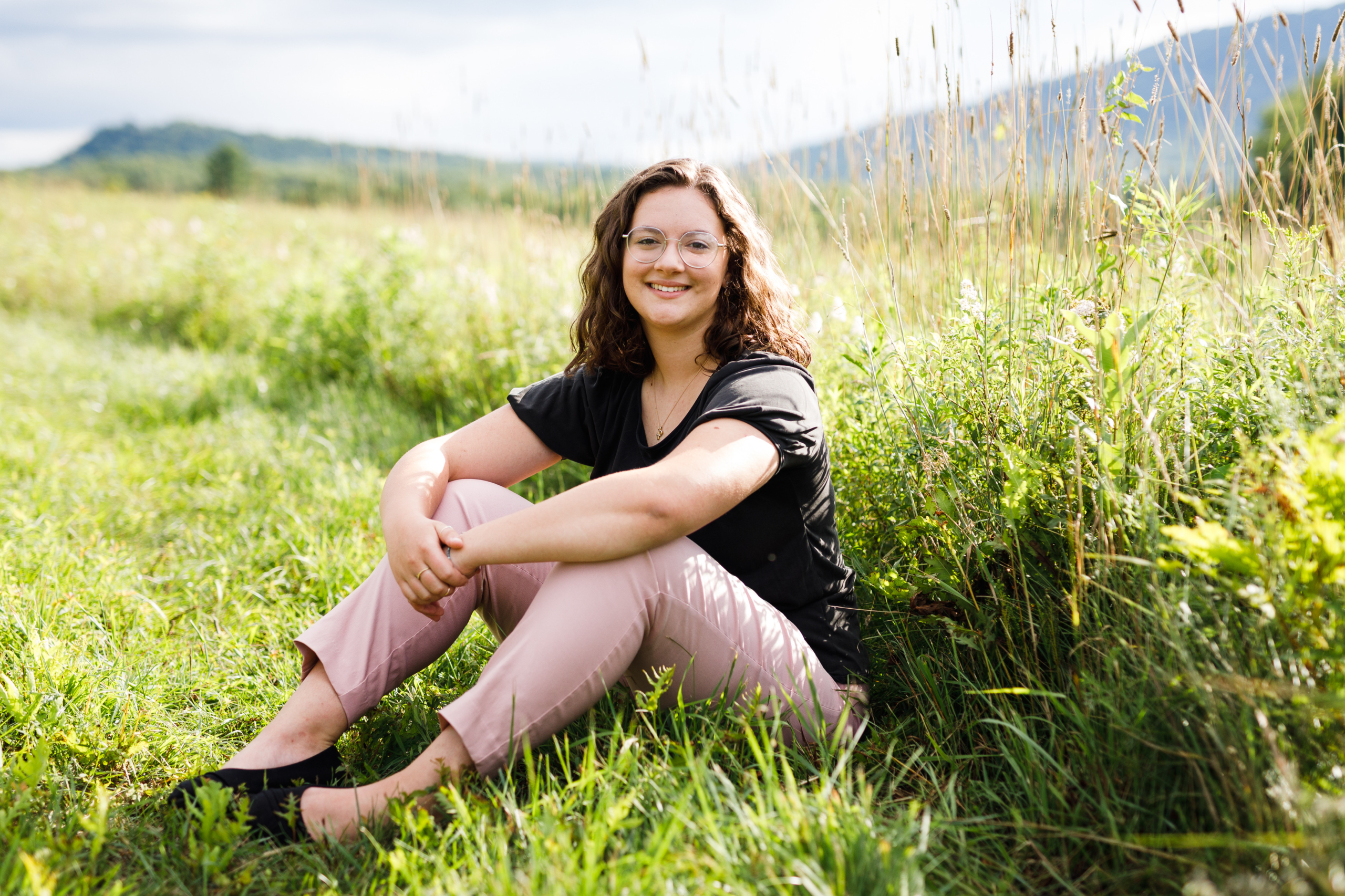 Nora Cannizzaro, bassoon
Essex High
VT Youth Orchestra – 4 years
VT Youth Philharmonia – 1 ½  years
Why do you like your instrument & how did you choose it?
I started on piano and clarinet for 5 years, but after going to a rug concert where the bassoon was showcased, I fell in love with its low notes, and how beautiful it sounded. After that, I completely switched over to bassoon, and have been playing ever since.
What role does music play in your life?
Music plays an immense role in my life. I have grown up in the artistic community, and have always been passionate about making music, and the importance of having music in your life. I love to play, and can't imagine a future where I am not playing.
What has been your biggest musical challenge & how did you overcome it?
The biggest musical challenge I have faced thus far is learning how to develop a good practice model. It took me some time to figure out how to practice efficiently and really work on what I need to improve. Now, though I am still learning, I have figured out a good practice structure that works for me, and has helped me be successful.
What advice would you give to younger music students as they strive to improve their skills?
Practice! It can be hard to get yourself started when you're not motivated to practice, but even just playing around on your instrument a little every day will make you better. Go slowly, and try to have fun with your practice time. It's easier to practice well once you've begun, and when you have a designated space to practice.
What is your favorite VYOA memory?
My favorite VYOA memory is when we were rehearsing Blue Danube, and our conductor had us sing our parts for the entire piece. We all thought we would only sing for a few measures, but we ended up going through the entire piece, and you don't normally get to do that with your part, so it was really fun for us all to just have fun and sing through our parts.
How has the pandemic effected your practice & performance of music or participation in your other activities?
With my school being partly remote, I am at home three days of the week, so I have more time to practice. A lot of activities have been canceled this year, so I am so grateful that the VYOA has found a way to keep going.
What are some of the things that you have done to help cope with the pandemic's shutdown & quarantine requirements?
To make up for the fact that I can't really hang out with my friends inside as much, my friends and I find more activities to do outside now where we can distance ourselves. I have a group of buddies that I hike with in the warmer seasons, and now that it's snowy we go skiing a lot together.
What do you plan to study in college?
I plan on going to college next year to double major in both math and music.