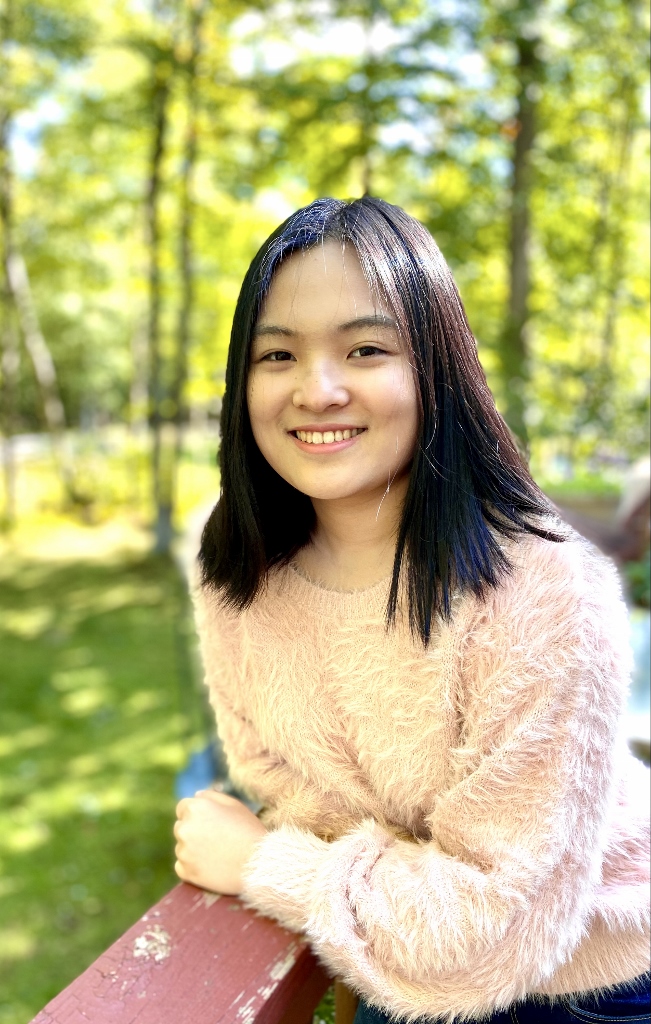 Jessy Chen, clarinet
Essex High
VT Youth Orchestra – 2 years
VT Youth Philharmonia – 2 years
Why do you like your instrument & how did you choose it?
I like the clarinet's rich and unique tone. I appreciate it because I think that it is a very versatile instrument that can blend well into any type of ensemble. I picked up the clarinet in eighth grade, after learning more about the high school band. I was a keyboard player in the middle school band and I wanted to pursue band in high school as well. However, I learned that there was no position for piano. Since I hoped to continue my band experience, I started to learn to play the clarinet as a remedy. Most of my friends were clarinet players and their interest in the instrument encouraged me to pick it up as well.
What role does music play in your life?
Ever since I started playing piano at 5, music has been a big part of my life. While being a hobby, it has also encouraged me to become a more confident person and to learn to take initiative. Music has taught me the importance of persevering through hardships.
What has been your biggest musical challenge & how did you overcome it?
My biggest musical challenge was probably the switch from piano to clarinet. The musical concepts were the same but I had trouble with the practical skills. Finding an appropriate embouchure and maintaining it was very difficult for me as it was my first time playing a wind instrument. The only way I improved was through rigorous practice every day.
What advice would you give to younger music students as they strive to improve their skills?
In my opinion, perseverance is crucial to improvement. Getting frustrated when practicing and giving up is very easy. It's totally normal to struggle and to take a break but it's important to remember to come back and push through the annoyance and to keep working hard. After all, practice can only be beneficial.
What do you plan to study in college?
I plan to study biology in college. My father is a biologist and, since a very young age, his passion for his work has inspired me to pursue a career in the science field as well.