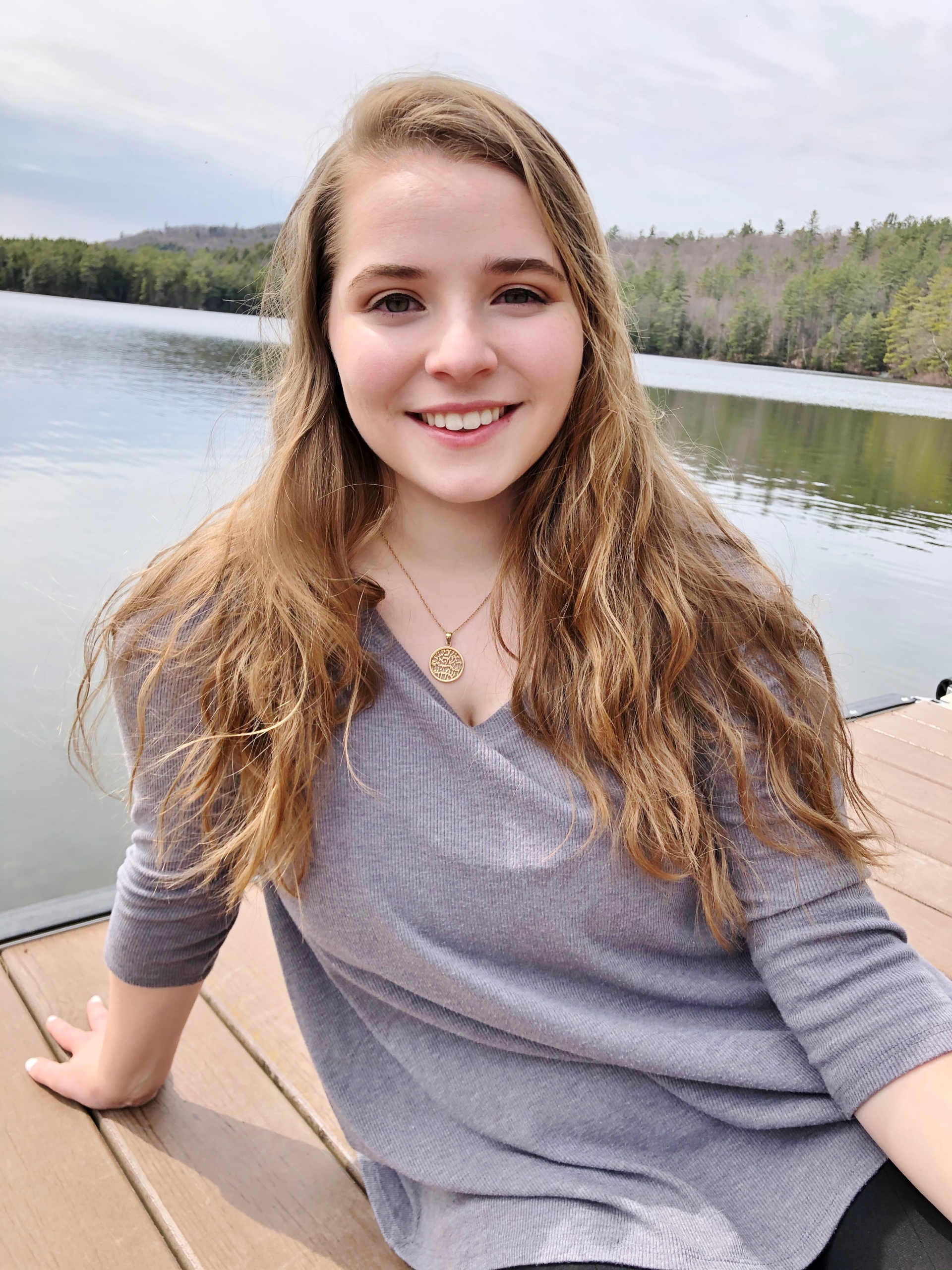 Anna Kalfus, percussion
Colchester High
VT Youth Orchestra – 2 years
VT Youth Philharmonia – 4 years
How did you choose your instrument over all of the others?
I started playing both piano and violin when I was eight years old. However, in fifth grade I joined my school's band on saxophone and about halfway through the year I switched to percussion. I love getting to play a variety of instruments; it keeps me on my toes. Percussion also requires a precision that I really enjoy and it adds color to the pieces. Imagine the 1812 Overture without percussion!
What role does music play in your life?
Music has always been there for me, especially when I am feeling down. There is nothing like listening to Dvorak's New World Symphony or Elgar's Enigma Variation: GRS to cheer you up. There will always be a piece of music that speaks to whatever mood you are in or whatever is on your mind. That is the true beauty of music, it is meant for everyone. Music has also taught me discipline through practicing and performing. The skills I've learned have helped me persevere in school and sports. Music has also taught me how to make the most of all experiences.
What do you enjoy most about playing in an orchestra?
I love how elegant yet powerful orchestral pieces are and how each note has a purpose, especially for percussion. There are pieces that have a single stroke on the timpani that is pianississimo and while it seems like it is barely heard, it feels empty when it is not there.
Apart from orchestral music, what other kinds of music do you listen to? Do other genres influence what you hear in orchestral music?
I enjoy listening to a variety of music but my favorites would include Broadway tunes and movie soundtracks. The percussion is always so interesting especially when the music is written by John Williams. I also like the band Panic At The Disco. Who isn't amazed by a lead singer who can rock the drumset and then do a backflip off of them? I feel that my preference in music has allowed me to develop a better appreciation for intricate harmonies and melodies in all styles of music.
What other activities do you participate in?
I dance on my school's Varsity Dance Team as well as play tennis and golf. I play in my school's Wind Ensemble and I also sing in a treble choir at my school. I have played in the pit for a couple of my school's musicals and I volunteer with the Lyric Theatre Company. I also work for the Vermont Lake Monsters and I am an intern for the Lake Champlain Chamber Music Festival, a position I got through being involved with the VYOA.
What college or university do you hope to attend next year?
I will be attending the University of Vermont next year and I am planning on majoring in Business Administration. I've always liked being organized (I know, uncommon for a percussionist) and working with others. I am also very excited to continue playing percussion at UVM and beyond.
Congratulations Anna! Thank you for your leadership & willingness to schlep instruments around over the past 6 years!