Here are 2 more members of our VYO Senior Class!
Adam Isaacs-Falbel
Montpelier High School
Joined VYOA in 2015
VYO – 2 years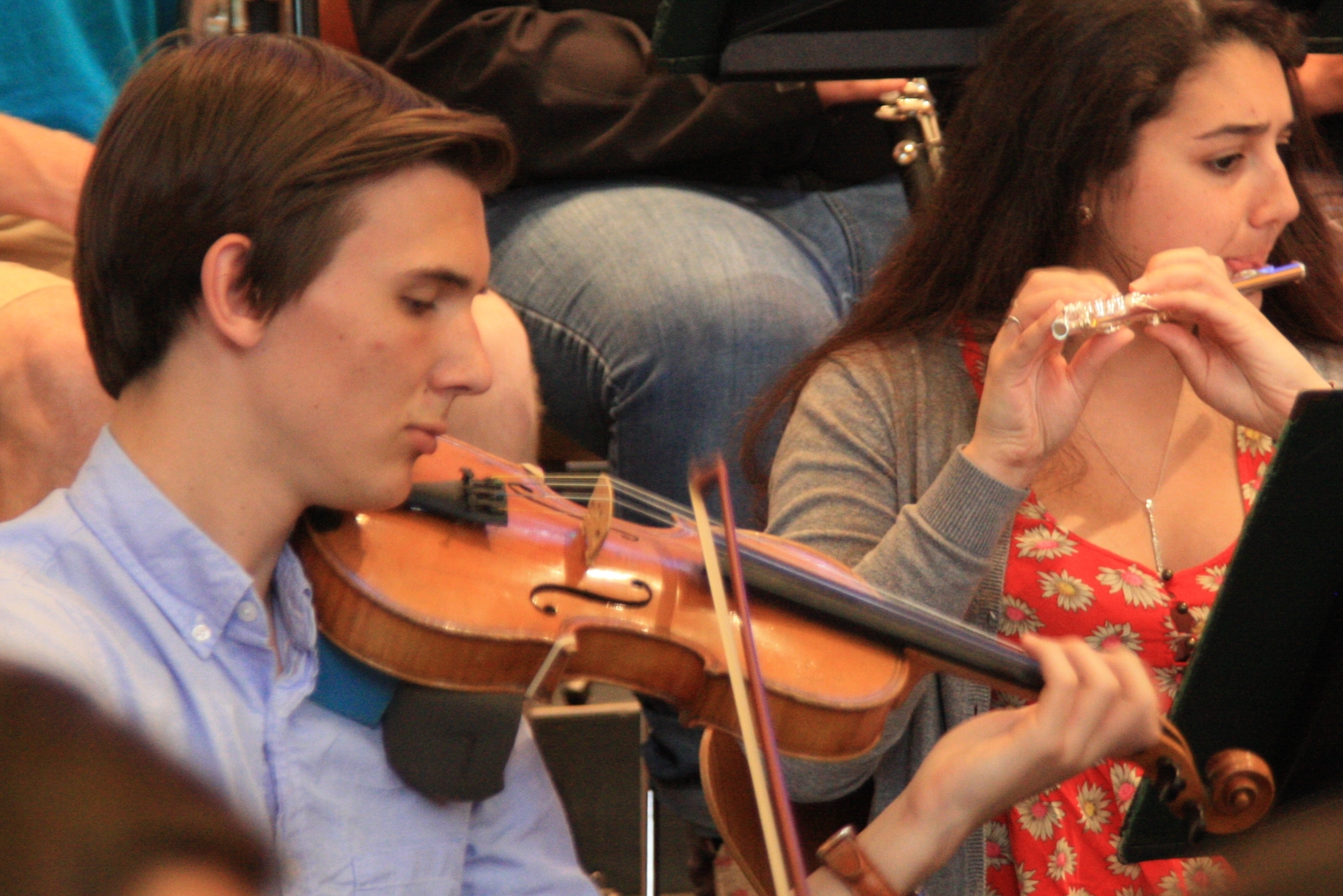 Isaac Solheim
Champlain Valley Union High School
Joined VYOA in 2010
VYStrings – 2 years
VYSinfonia – 1 year
VYPhilharmonia – 1 year
VYO – 2 years
What do you love about playing your instrument?
Isaac: I have always been drawn to the violin because it typically plays the main melody and because it is such a lyrical and emotional instrument. You really "feel" the music when you are playing.
Adam: What I love about playing the cello is that it is such a versatile and beautiful instrument, and that it really gives me a chance to escape from my life into the music that I'm playing.
What is your favorite or most memorable piece that you performed with any VYOA ensemble?
Adam: The most memorable piece that I have performed with VYO was the Firebird Suite, by Igor Stravinsky. I have always loved that piece and it was a real treat to play it with such an awesome group of musicians.
What is your favorite VYOA memory?
Isaac: Definitely our trip to Iceland in summer 2015. Not only was it an extremely remarkable country to visit and experience, but I also made a lot of new friends- some of whom have become some of my closest.
What do you look forward to in playing your final VYO concert?
Isaac: It will be an emotional evening, as I have played with the VYOA and its various orchestras since I moved to Vermont seven years ago. My very first week in Vermont I did the Music Day Camp, so it has been an important part of my Vermont experience.
What would you like to change about the classical music world?
Adam: I would like to change the popular mindset that classical music is "boring," because in my experience, while some of it can be boring at times, it is some of the best music ever written.
What other sports/groups/events are you involved in?
Adam: I am a captain of my high school baseball team, as well as being in the drama club, the jazz band, and Student Council.
Isaac: I've always tried a variety of sports growing up, such as tennis, fencing, soccer, and more. Currently, in the winters I race with the CVU Alpine Ski Team and in the summers I sail on the lake. I also try to workout and go running most days.
If you could perform with any (famous) musician, who would it be & why?
Isaac: I would love to perform on the violin with a musician like Joshua Bell. When I first started playing the violin one of my teachers had gone to Julliard and during that time had the opportunity to work with him. She would always tell us stories about him and encourage us to go to his concerts.
Adam: I would perform with Dizzy Gillespie, because I admire his improvisation skills, as well as how adventurous he was.
What are your plans after graduation?
Isaac: I will be heading to Europe in September to study Environmental Sciences and Sustainable Development at the University of Edinburgh in Scotland.
Adam: After graduation, I hope to go to a college (not sure which one) to study political science.