Click HERE to view a full list of auction items, auction blocks, item values, and starting bids.
Bid on a variety of exciting items and support the VYOA!  On Thursday, May 8th from 6:00 to 10:00 pm, the The Radio Vermont Group will host an on-air auction of dozens of items with all proceeds going to support VYOA ensembles and outreach programs.  You can listen to the auction streaming live at www.wdevradio.com or on these fine stations:
WDEV 550 AM
WDEV 96.1 FM
WDEV 96.5 FM
WCVT 101.7 FM
WCVT 102.5 FM
WLVB 93.9 FM
101.9 The Kingdom
Check back often, as we will continue to list items until the event!

Auction Block A – Warm Up
A1 – High Mowing Organic Seeds: Heirloom Vegetable Lovers Seeds ($30 value)

Our selection of organic heirloom seed includes many varieties noted for their interesting history, unique appearance and exceptional flavor. Heirlooms are open-pollinated varieties that pre-date modern breeding work. Because heirloom varieties precede the commercialization of agriculture, the seeds for these varieties were not produced by seed companies and sold to the public but rather grown on a localized and small scale and passed along from neighbor to neighbor and within families for generations. Many heirloom varieties are currently enjoying revivals as the public gains appreciation for their importance in maintaining genetic diversity, their historical appeal and superior flavor.
A2 – Keith's II Sports: Full Zip Micro Fleece Jacket Size Large ($56 value)

This men's micro fleece, full zip jacket comes in black with gray accents. It has two front zipper pockets, a sleeve pocket, shock cord drawstring hems, non-elastic cuffs, and an anti-pill finish. This stylish jacket is light weight, soft, durable, and breathable for the spring weather ahead!
A3 – Karen Pike Photography: Box of Greeting Cards ($35 value)
A4 – Concept 2: Sports Bag ($59 value)
A5 – Associates in Periodontics: Sonicare Professional Toothbrushes ($85 value)

This Philips SoniCare toothbrush provide excellent care for cleaner, healthier gums. They are the #1 recommended brand by dental professionals.
A6 – The Finest Image: Photography Gift Certificate ($400 value – min. bid $99)
Auction Block 1 – Friends of the VYOA
101 – Jay Peak Resort:  Pump House Indoor Waterpark ($140 value)

A family 4-pack admission for two adults and two kids (age 4-14).  This state-of-the-art facility, a 50,000-square-foot indoor water-park, guarantees, no matter the weather, that visitors to Jay Peak will enjoy their time there.  With features like The Double Barrel Flowrider, Mill  Pond Kids Play Area, Indoor/Outdoor Hot Tubs, and Family Arcade, you are sure to have an unforgettable day!
102 – The Finest Image: Photography Gift Certificate ($400 value – min. bid $99)
103 – Design Matters:  Interior Design Consultation ($150 value)

At Design Matters, we furnish complete homes. Interior designers are on staff to help you select the furniture, area rugs, window treatments, accessories, shades, and blinds that will best suit your home and your style. This certificate is for $150 to be spent on anything in our showroom. Feel free to browse our website to see some of the designs from our over 150 vendors at www.designmattersvt.com.
104 – Leunig's Bistro Gift Certificate/Dinner for Two ($50 value)

Come enjoy the panache of Paris and the value of Vermont, right in the center of town! Leunig's Bistro is the best place in town to get that old world café feeling right on Church Street in Burlignton. As the winner of this package you will receive two separate certificates. Each certificate includes a dinner for two including two appetizers, two entrees, and two desserts!
105 – John and Laura Fagan:  Fall Line Red Wine
Fall Line Red Wine, Horse Heaven Hills, WA 2004 1.5 Liter Magnum
A 1.5 liter Magnum (equal to 2 bottles) 2004 Bordeaux- style red blend from Washington. Bottles of Merlot, Cabernet franc and Cabernet Sauvignon from Destiny Ridge Vineyard.
106 – The Essex Resort and Spa:  One Night's Accommodation in a Traditional Room ($269 value)
(minimum bid $50)
Set on 18 acres between Vermont's Green Mountains and Lake Champlain, just minutes from downtown Burlington, The Essex Resort & Spa is a true destination unto itself. As the area's only AAA Four Diamond hotel, they offer a wide array of cooking classes in Cook Academy, award-winning dining in Amuse and The Tavern, a full-service Spa & Fitness Center, onsite tennis and golf, fun family activities, and dozens of gardens and walking trails, all of which perfectly complement their inviting and pet friendly accommodations. This gift certificate entitles the winner to a one-night stay in a traditional room.
107 – Carolyn Bonifield:  Bronze Violinist Statue ($250 value)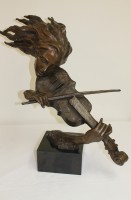 This dramatic bronze statue of a female violinist immersed in her music is a stunning and substantial piece of art. The work is signed "Noee" by the artist.It weighs just over 35 pounds and is approximately two feet tall and thirty inches wide.
108 – Frog Hollow:  Frog Hollow Donor Membership ($100 value)

Frog Hollow donor level membership provides the recipient with a 10% discount on gallery purchases, 10% discount at Shelburne Craft School classes, notification of workshops, classes, demonstrations, exhibits, receptions, and special events. In addition, the recipient will receive complimentary gift boxes with purchases.
109 – Artist Mediums: Gift Certificate ($100 value)
110 – Homeport:  iCoffee by Remington Coffee Maker ($150 value)

iCoffee's SteamBrew™ technology includes, six rotational hot water jets, brew-viewing window, gold-tone filtration, 12-cup fully automatic, 24-hour programmable, automatic shut-off with 2-hour keep warm, and rich coffee crèma extraction that is seen forming in the exclusive Brew Window. The iCoffee brewer is engineered to extract only the most exquisite coffee flavors.
Auction Block 2 – NBT Bank
201 – Mandarin Oriental Hotel, Las Vegas: Three Night Stay in a CityScape Suite ($3,000 value)
                      (with $500 travel credit from Milne Travel/American express)   (min. bid $1,000)

Mandarin Oriental, Las Vegas is a sophisticated sanctuary of modern elegance prominently situated at the entrance of City Center, a magnificent urban resort destination in the heart of the Las Vegas Strip. This gift certificate entitles the winner to a three-night stay in a luxurious City Scape Suite.
202 – Jim Westphalen Photography: Color Photograph ($250 value)
203 – Kimberly Bombard:  Lily Oil Painting ($450 value)

This beautiful oil painting by artist Kimberly Bombard depicts golden orange lilies blooming in a blue ceramic vase. The painting I done entirely in oils on traditional stretched canvas measuring 24"x48".
204 -Davis Studios: Gift Certificate ($100 value)

This gift certificate is good for $100 toward any class, studio time, or camp at Davis Studio; classes to foster your creativity.
205 – Saint Michael's Playhouse: Two 2014 Summer Season Subscriptions ($250 value)

Saint Michael's Playhouse has been producing professional theater since 1947 and now entertains more than 16,000 audience members each summer. The 2014 season includes the Broadway Musical Young Frankenstein, the new comedy A Fox On The Fairway, the Broadway classic comedy Arsenic and Old Lace, and Ring of Fire the Johnny Cash musical. This subscription includes two tickets to all of our summer season shows!
206 – Apple Mountain: Vermont-made Flashbag with Kimberlee Forney Chickadees Art ($50 val.)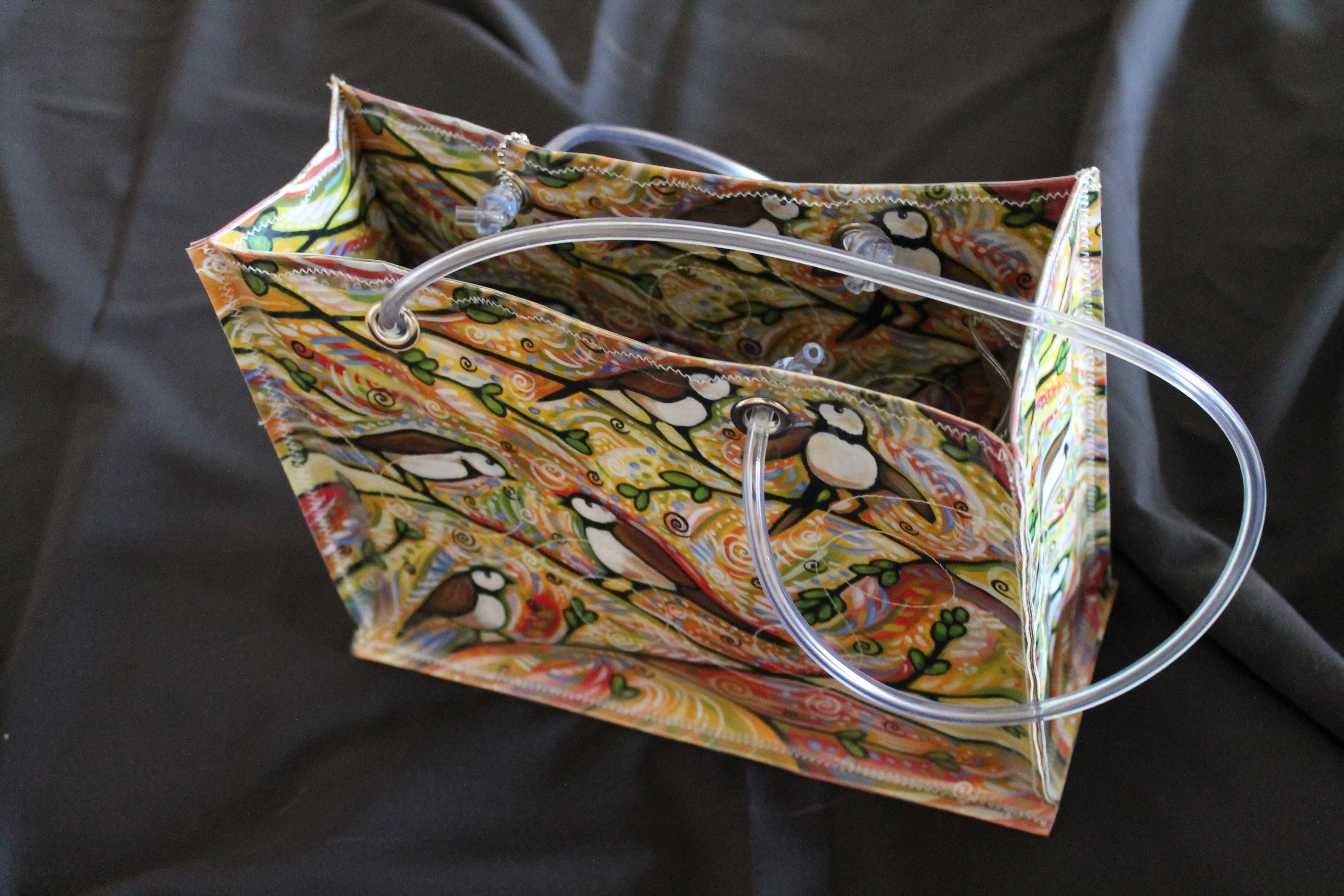 This is a Vermont made Flashbag medium-sized tote featuring the artwork of local artist Kimberlee Forney. This design is called "Bird Melody" and features chickadees calling to one another.
207 – Evolution PT & Yoga: 60 minute Yoga/Therapy Session ($100 value)
208 – Montshire Museum of Science:  4 Day Passes (2 adults/2 children) ($56 value)

The Montshire Museum of Science is a hands-on, family friendly Museum located in Norwich, Vermont. Exhibits at the Montshire are designed for guests of all ages to explore, and the Museum's property includes several miles of nature trails. The museum is open daily from 10 am – 5 pm and this 4 pack of admissions passes are good for a one time use with an expiration date of 5/8/2015.
209 -SleepyDog Kennel: Doggie Daycare or Boarding ($60 value)

Do you have a sleepy dog? Do you want one? Drop your dog off at SleepyDog Kennel, conveniently located off of I-89's exit 17, for a fun day of play or an overnight visit! This gift certificate is good for 3 days of doggy daycare or 2 nights of overnight boarding.
210 -Seventh Generation:  Gift Bag
Seventh Generation provides solutions for your home, your family, and your environment that protect and nurture your well-being today, and open the door to a more sustainable world for generations yet to come. By making conscious choices, we believe the earth will return the favor and continue to care for us, too. This earth friendly bag contains fantastic products to keep your home clean, healthy, and environmentally happy. Included in the bag are natural dishwasher detergent packs, 100% recycled paper towels, 100% recycled bathroom tissue, disinfecting multi-surface cleaner, tub and tile natural cleaner, natural laundry stain remover, glass and surface natural cleaner, disinfecting wipes, natural dish liquid, and natural laundry detergent powder.
NHL Package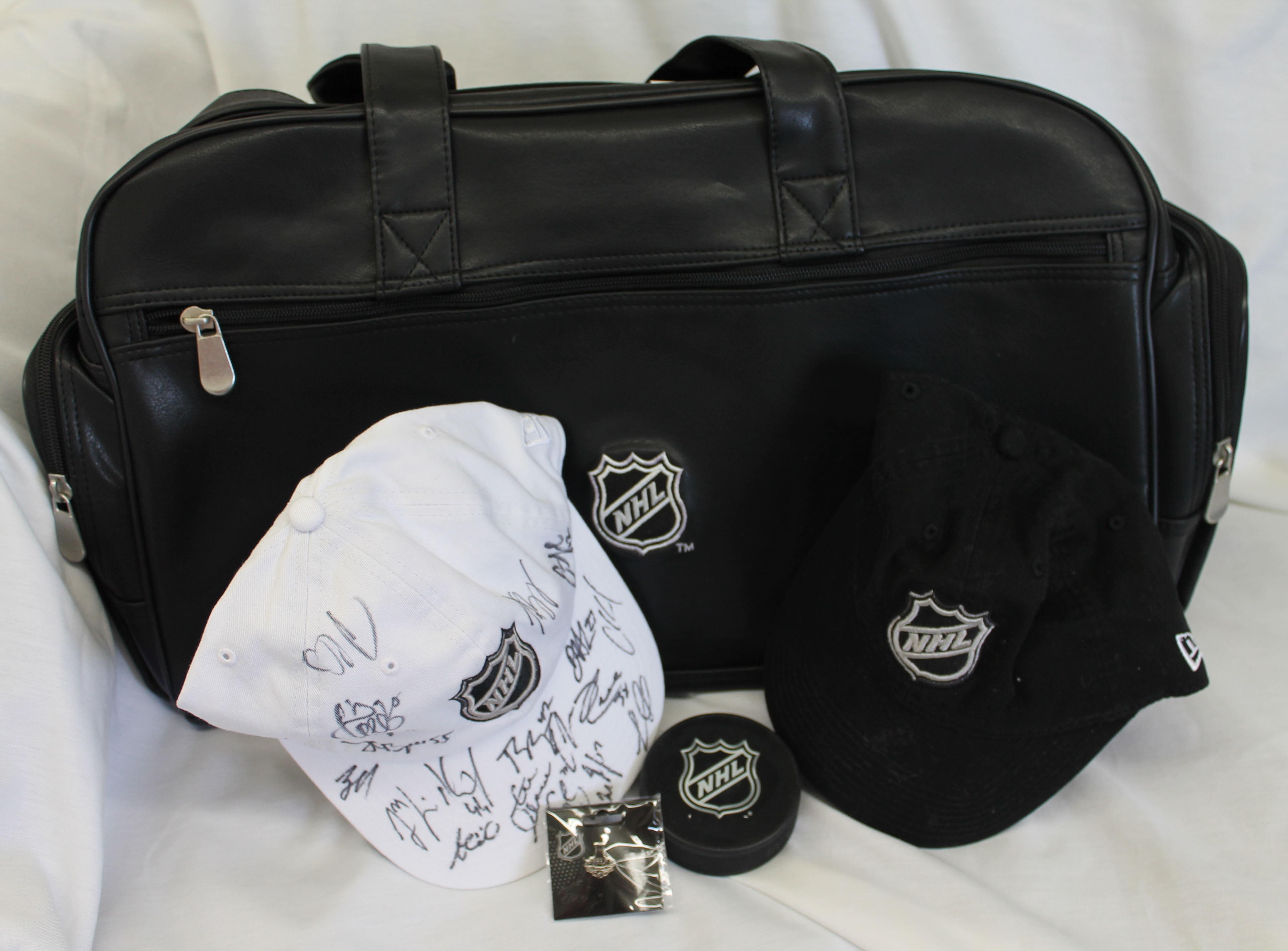 This package, generously donated by the National Hockey League, includes an official signed NHL cap signed by the entirety of the 2013-2014 Boston Bruins Team. Additionally, the winner will receive a gorgeous genuine leather NHL Travel Duffle Bag, a second NHL cap, an Official Stanley Cup pin, and an official NHL game puck.
Girl's Ski Package
This young girl's ski package includes a brand new set of Rossignol Trixie Pro 125 skis, purple Moon Boots, a cozy pair of flowered ski socks, and a multi-color set of Spy+ ski goggles!
One-Night Stay at Stoweflake Mountain Resort and Spa
The winner of this gift certificate will enjoy a one-night stay at Stoweflake Mountain Resort and Spa located in the beautiful heart of Stowe, Vermont.
Vermont Skydiving Adventures
Tandem skydiving offers a unique way of experiencing all aspects of skydiving while enjoying the security of having an instructor attached during the entire skydive. This method is ideal for the one-time jumper or as an introduction to the sport. Just 20 minutes of training and you're on your way!
Marchesi di Como Silk Tie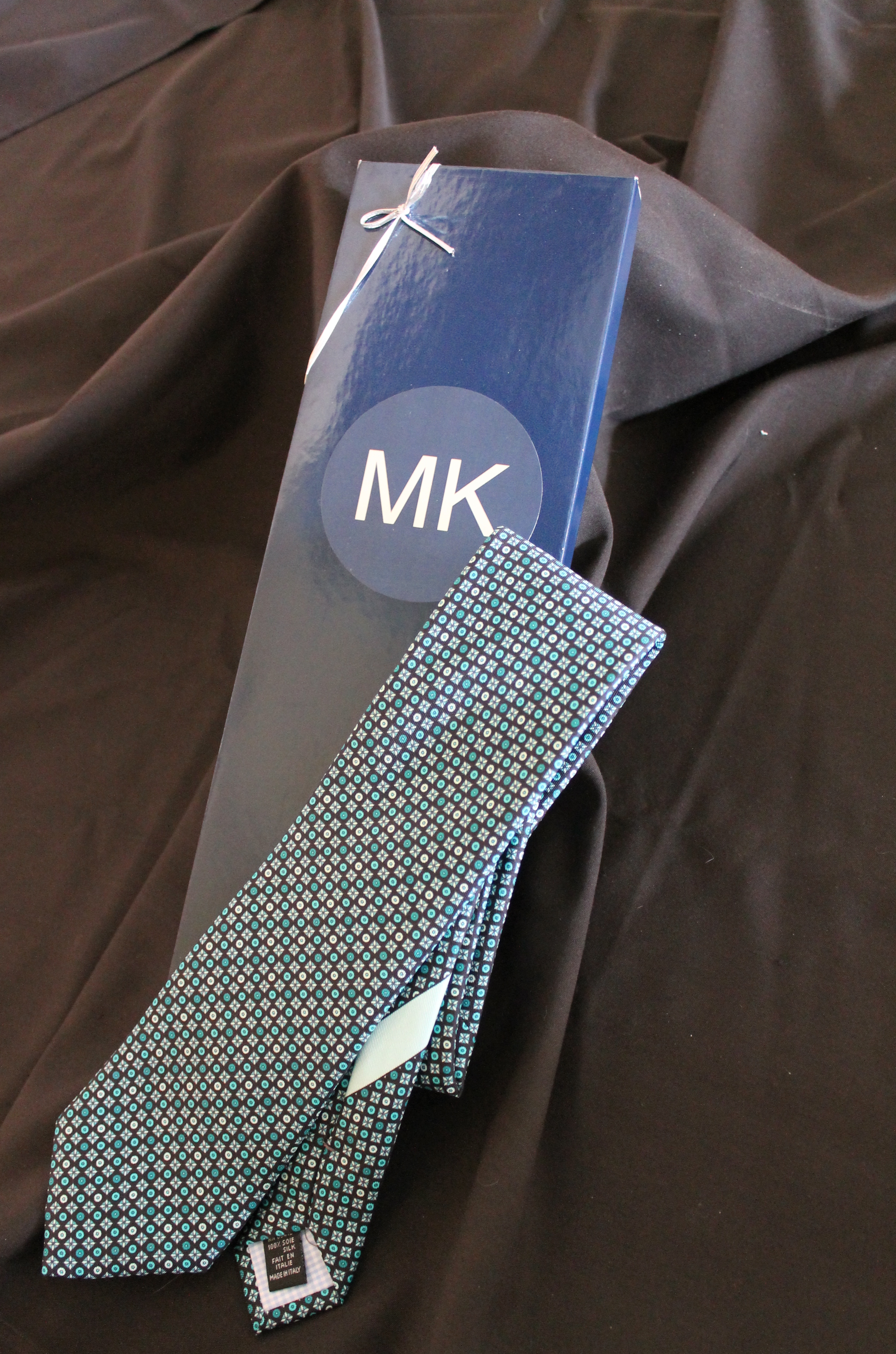 This luxurious patterned tie is direct from the style connoisseurs at Marchesi di Como in Italy.  Unparalleled in style or product, this tie is sure to enhance any gentleman's collection.
Paris by Design Consultation
This certificate entitles the winner to a one hour Paris travel planning consultation with Paris travel expert, Karen Kane. You will get help and advice on great restaurants, the perfect place to stay, and activities to match your interest, plus cultural insights you won't get anywhere else!
Green Mountain Signed and Numbered Print

This signed and numbered print by artist Katharine Montstream of the Green Mountains includes a view from majestic Camel's Hump to Mount Mansfield. Painted to depict the early morning, mist floats lightly in the foreground revealing a glorious Green Mountain day.
Summer Adult Area Use Membership to Catamount Outdoor Family Center
This certificate is for adult area use membership for summer 2014. It includes trail use during any daylight hours plus the Tuesday night trail run series. Trails include areas for mountain biking, trail running, and walking.
Trainer's Automotive Gift Certificate
This certificate entitles the winner a 5W30 – 5 quarts oil change for any make or model vehicle, vehicle service, and a Vermont State Inspection with a smile!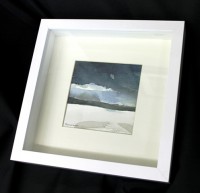 Original Watercolor Painting
This is an original, signed, framed watercolor painting depicting a Vermont winter scene in blues, grays, and whites. The artist is Deborah Kehoe. The painting itself measures 4 ½"x4 ½" and is framed in a white shadowbox style frame measuring 10"x10".
Two SoundPump Splash-proof Bluetooth Speakers
These small Bluetooth speakers have an amazing sound in a small package! Splash-proof, with volume control, play/pause and forward/reverse all from the speaker, and chargeable by any USB device, these little speakers pack a big punch!
Holbein Artist Half Pan Watercolor Set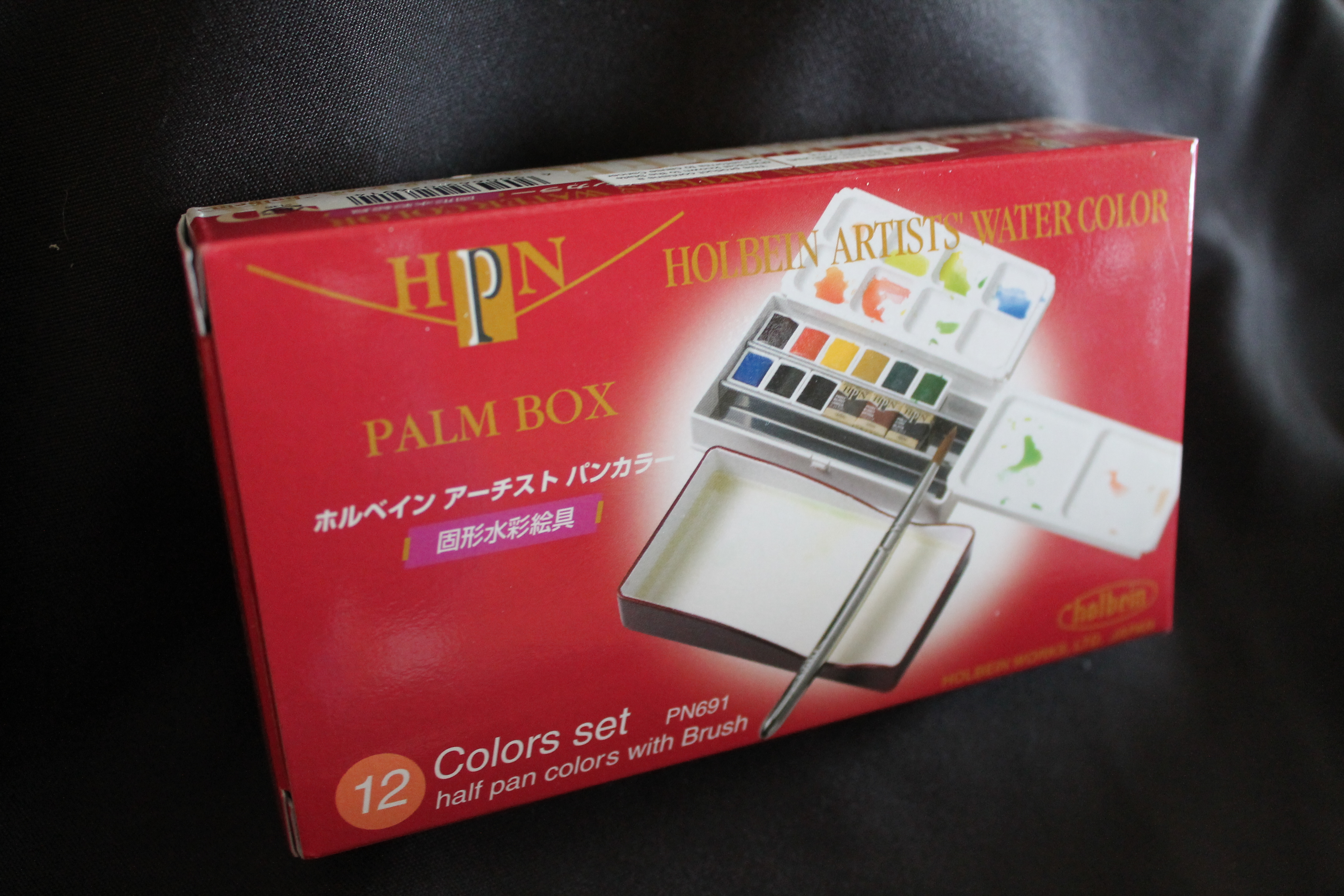 Designed for watercolorists who enjoy water color portability, Holbein Artists Half Pan Watercolor uses the highest concentration of pigment possible, while affording the user great ease in re-wet ability. All colors offer exceptional brilliance, excellent light-fast ratings and crisp, clean results without muddiness.
Leunig's Bistro Gift Certificates (2)
Come enjoy the panache of Paris and the value of Vermont, right in the center of town! Leunig's Bistro is the best place in town to get that old world café feeling right on Church Street in Burlignton. As the winner of this package you will receive two separate certificates. Each certificate includes a dinner for two including two appetizers, two entrees, and two desserts!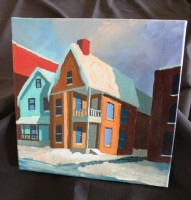 Cozy House Painting
This is a striking 12''x12'' acrylic painting by Robert Waldo Brunelle depicts a city street on a sunny winter day.
Giclee photograph entitled "Second Cut"
This limited edition Giclee photograph entitled "Second Cut" depicts the sun rising, framing a Vermont farmhouse and fields in front of a set of mountains. The print is matted and framed to 20"x26".
Shelburne Farms One Year Family Membership
Enjoy family fun at Shelburne farms with this one year membership package. One year family membership includes free admission to tours on the property, the hiking trails, the Children's Farmyard, and the annual Harvest Festival. You will also enjoy a 10% discount on Farm Store and Catalog purchases, a calendar of events, E-newsletters, catalogs, and discounts on selected Children's, Family, and Adult Education programs.
Wursthof Classic Carving Set
This forged knife set from Wusthof features a hollow-edge 8 inch classic carving knife and straight meat fork.
Kripalu Center 2 Night Retreat and Renewal Stay for One Person
This gift certificate affords the winner a complimentary two night retreat and renewal stay for one person at the Kripalu Center for Yoga and Health. Our schedule is flexible—you choose what and how much to do from a range of inspiring workshops, replenishing yoga classes, and outdoor activities each day.
Lake Champlain Chocolates Gift Bag
This delicious bag of goodies comes from the one and only Lake Champlain Chocolates. Lake Champlain Chocolates has been crafting specialty chocolates in Burlington, Vermont, for 30 years. Included in this gift bag are sea salted caramels and assorted individual chocolates.
Aristelle Bra Fitting Party
Great for a girl's night out, bridal shower, bachelorette party, or baby shower! Treat yourself and up to seven of your friends to a fun-filled evening with champagne and strawberries. During your private party, you will enjoy complimentary bra fittings and consultations to learn your current bra size and the styles and brands that suit your body best. Each guest will receive a free gift bag at the end of the evening (up to a $30 value).
EB Strong's Prime Steakhouse Gift Certificate
This gift certificate for EB Strong's Prime Steakhouse will provide the winner with up to $75 in delicious USDA Prime steaks and other chef inspired professional entrees, appetizers, and deserts. EB Strong's Prime Steakhouse is located on the historic Church Street Marketplace, in the old Abernathy's building on the top block.
Shelburne Museum Family Day Pass Certificate
This gift certificate is good for any day throughout the entire 2014 season at the Shelburne Museum for up to two adults living at the same address and any household children through the age of 18. Grandparents may bring their grandchildren.
Shelburne Vineyards Gift Certificate
Enjoy a picnic and stroll through the vineyard or sip a glass of wine in the Tasting Room or on the Patio. Come in to taste our wide selection of award-winning White, Rose, Red and Ice Wines and let us help you choose your favorites! This $50 gift certificate is good for use toward the price of any available Shelburne Vineyard Wines or other merchandise.