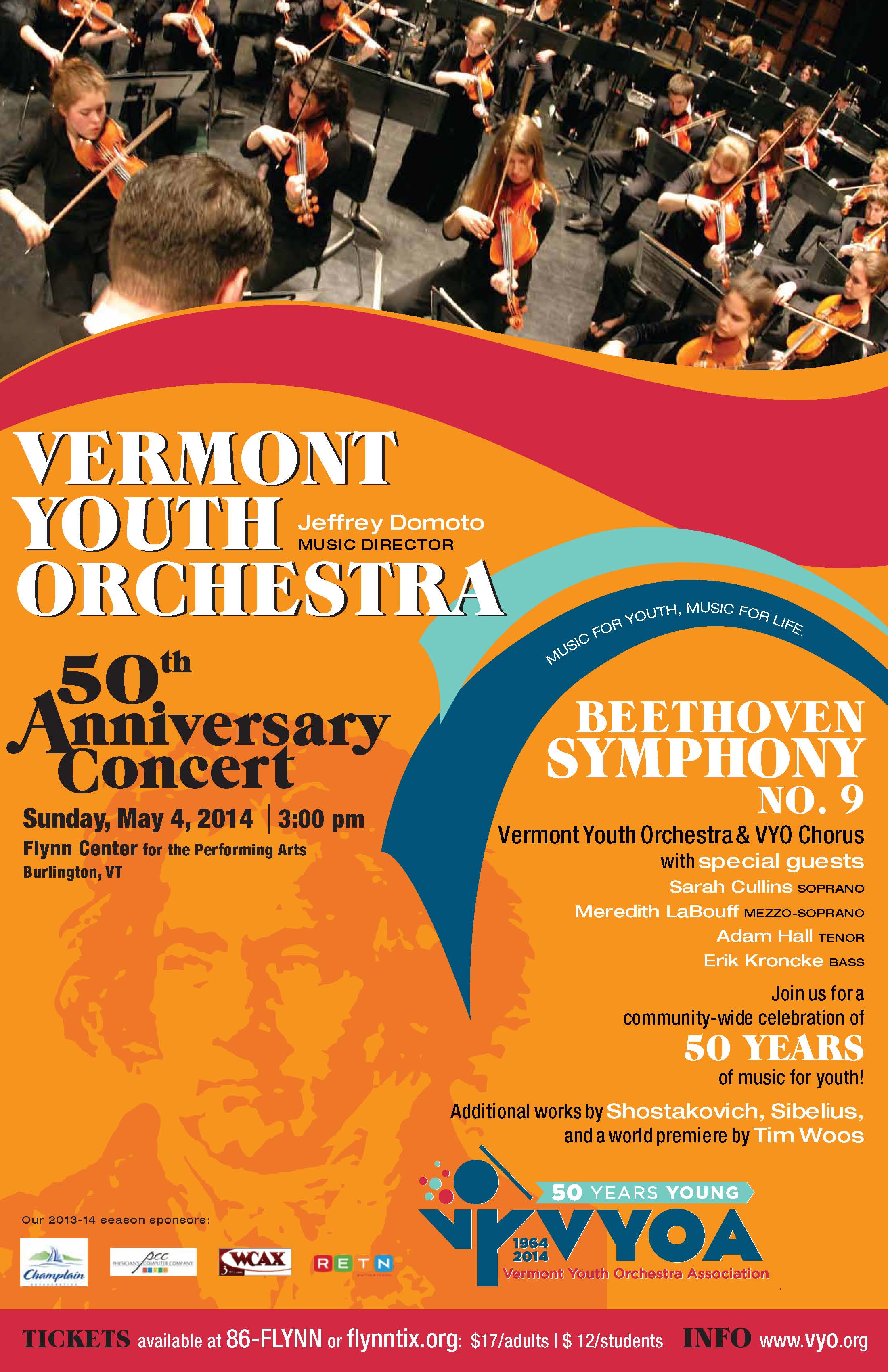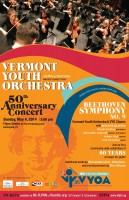 The VYOA celebrates its 50th anniversary with two very special concerts!  On Friday, May 2, the concert that launched the Vermont Youth Orchestra returns to Lyman C. Hunt Middle School, the location of the first VYO concert.  The orchestras of the VYOA come together to re-create the concert performed 50 years ago in April 1964 and includes works by Sammartini, Frescobaldi, Bach, Mozart, and Brahms.
Then on Sunday, May 4, join us for a culminating concert featuring the return of former VYOA music director Troy Peters to conduct an orchestra of VYO alumni, a new work for chorus and orchestra by alumnus Tim Woos, and Beethoven's monumental Ninth Symphony, including soloists, the VYO Chorus, and members of the greater musical community in the Ode to Joy.  Don't miss this outstanding conclusion to our 50th Anniversary Season!
Tickets for both concerts are available by calling 86-FLYNN, visiting flynntix.org,
or by going to the Flynn Box Office.