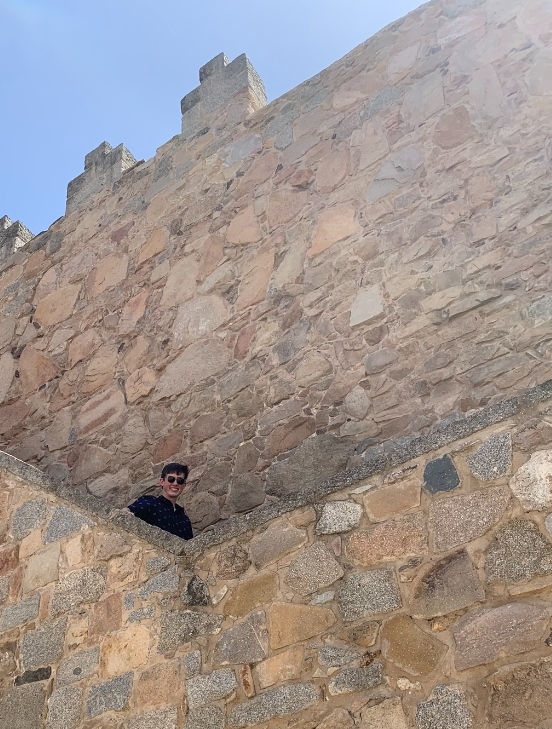 Grant Bever, viola
South Burlington High
VT Youth Orchestra – 3 years
VT Youth Philharmonia – 2 years
VT Youth Strings – 3 years
Presto – 5 sessions
Why do you like your instrument & how did you choose it?
I started playing the violin when I was about 3 years old since it ran in my family. When I was 15 I went to this camp for string players and I tried a friend's viola and I immediately preferred it due to the larger tone and the larger size fit me a lot better.
What role does music play in your life?
Music has been a huge part of my life, I've been playing it for the past 15 years. For as long as I can remember there's always been a performance or an audition I have to prep for. I have also met many friends and done many things I wouldn't have been able to if it wasn't for music, like the [VYOA] Spain tour.
What has been your biggest musical challenge & how did you overcome it?
My switch from violin to viola was tricky since at the time I was still in VYP on violin and the goal was to make it to VYO on the viola so I had to really learn the viola and get better at it than I was on the violin, while still practicing the violin.
What advice would you give to younger music students as they strive to improve their skills?
Practice.
What is your favorite VYOA memory?
Hands down just walking around towns in Spain with my friends all day. It's probably my favorite memory in general.
How has the pandemic effected your practice & performance of music or participation in your other activities?
Switching to Zoom lessons has been difficult especially with having to prep for New Englands and All States but they were cancelled anyway. It however has given me more time to practice and I've gotten better as a player because of it.
What are some of the things that you have done to help cope with the pandemic's shutdown & quarantine requirements?
I have been listening to a lot of music, facetiming with friends and family to try and stay connected, and being active.
Where do you plan to go to College & what do you want study?
I will be attending Marist College. I will be going to school for Computer science. I really enjoy it and it's what I've wanted to do for a very long time.