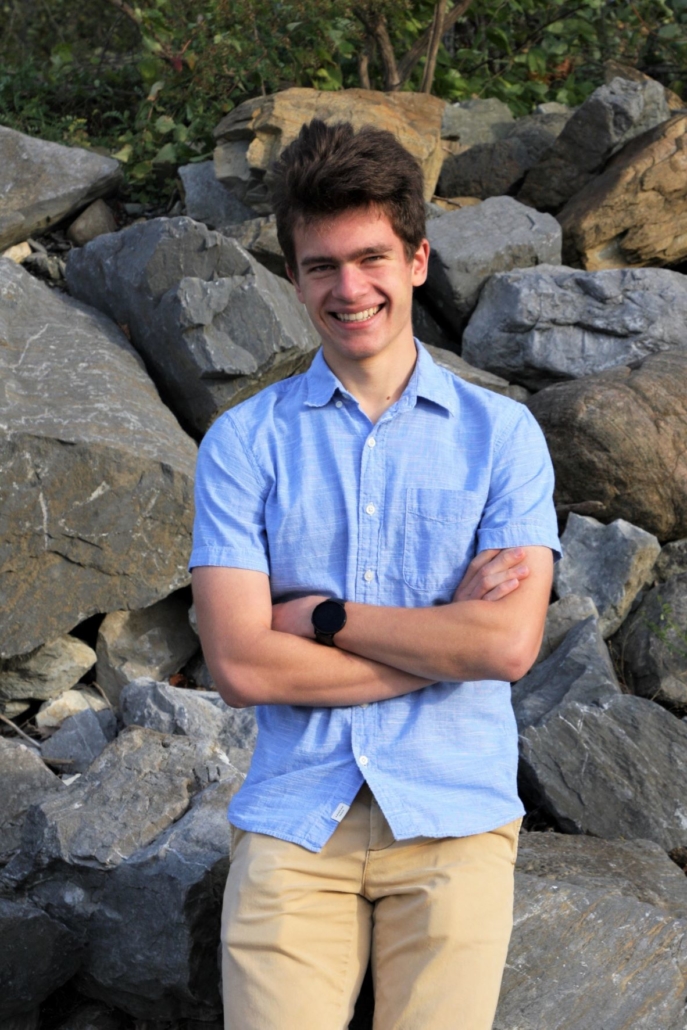 Christopher Bialas, horn
South Burlington High School
VT Youth Orchestra – 3 years
VT Youth Philharmonia – 2 years
We have been really fortunate to have had Christopher playing horn with us for that last 5 years! That is about the maximum number of years that we get to have any brass players since they start playing their instruments at a later age than string players. Christopher is a member of a musical family – his siblings and a cousin have all been a part of the VYOA. We have greatly appreciated his musical contributions as well as his easy going nature and dependability!
Why do you like your instrument & how did you choose it?
I like the French horn because it is the most stunning instrument in the orchestra, and I like playing really strong and brassy melodies. I chose it because it looked so cool and complicated with many shiny tubes everywhere. Having learned to play the French horn has really made me see music in a different way.
Who is your favorite composer?
Mahler is my favorite composer because he always writes such powerful melodies for horns and I love playing his music. I got to play the first movement of Mahler's second symphony with the VYO, and that is my favorite piece I have played.
What is your favorite VYOA memory?
My favorite VYOA memory was finding out that I had made it into VYP, as my VYP audition was one of the first auditions I had ever done. I wasn't sure that I would even make VYP, but it turns out that I was better than I thought I was!