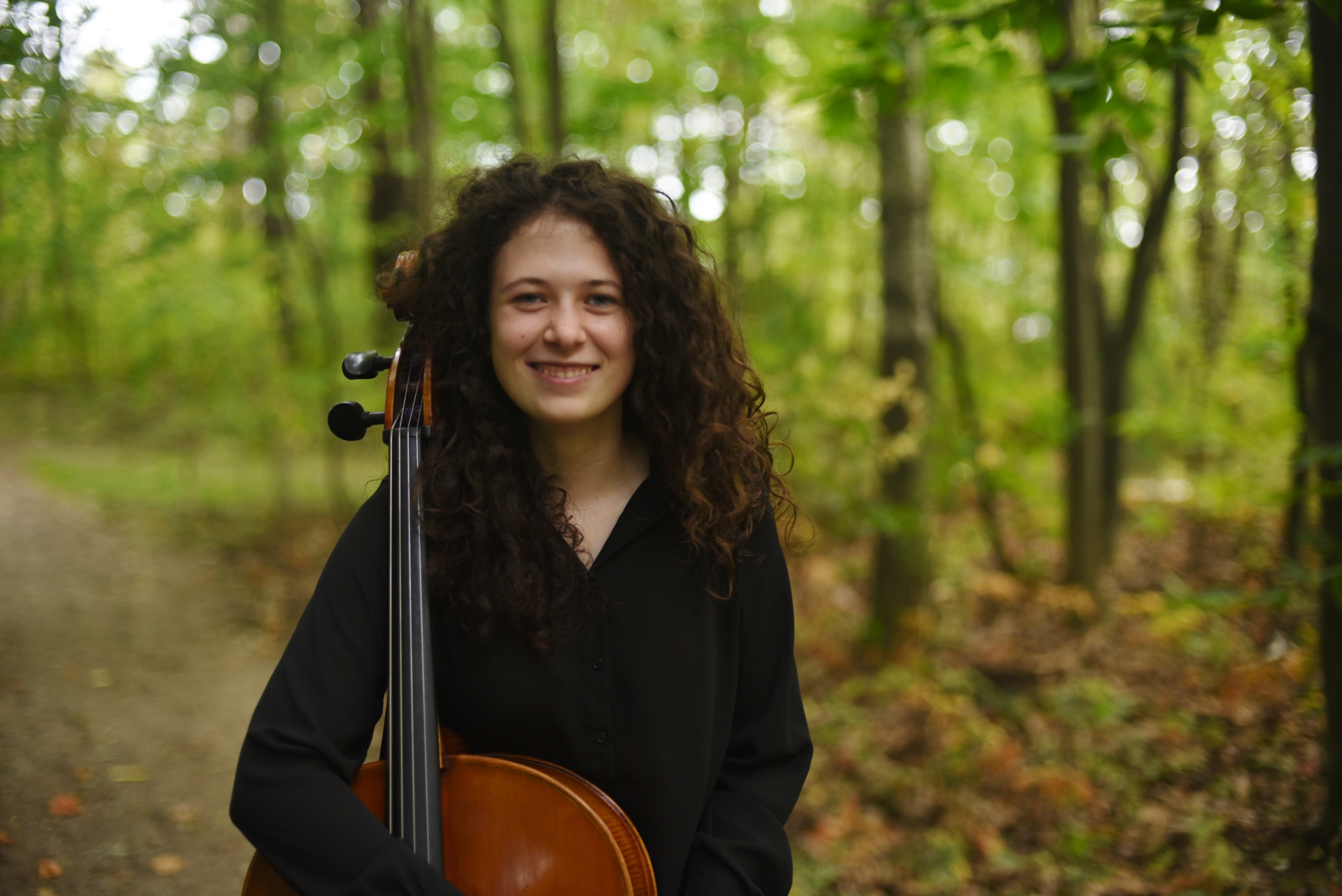 Abigail Grimm, cello
Burlington High
VT Youth Orchestra – 2 years
VT Youth Philharmonia – 2 years
VT Youth Strings – 1 year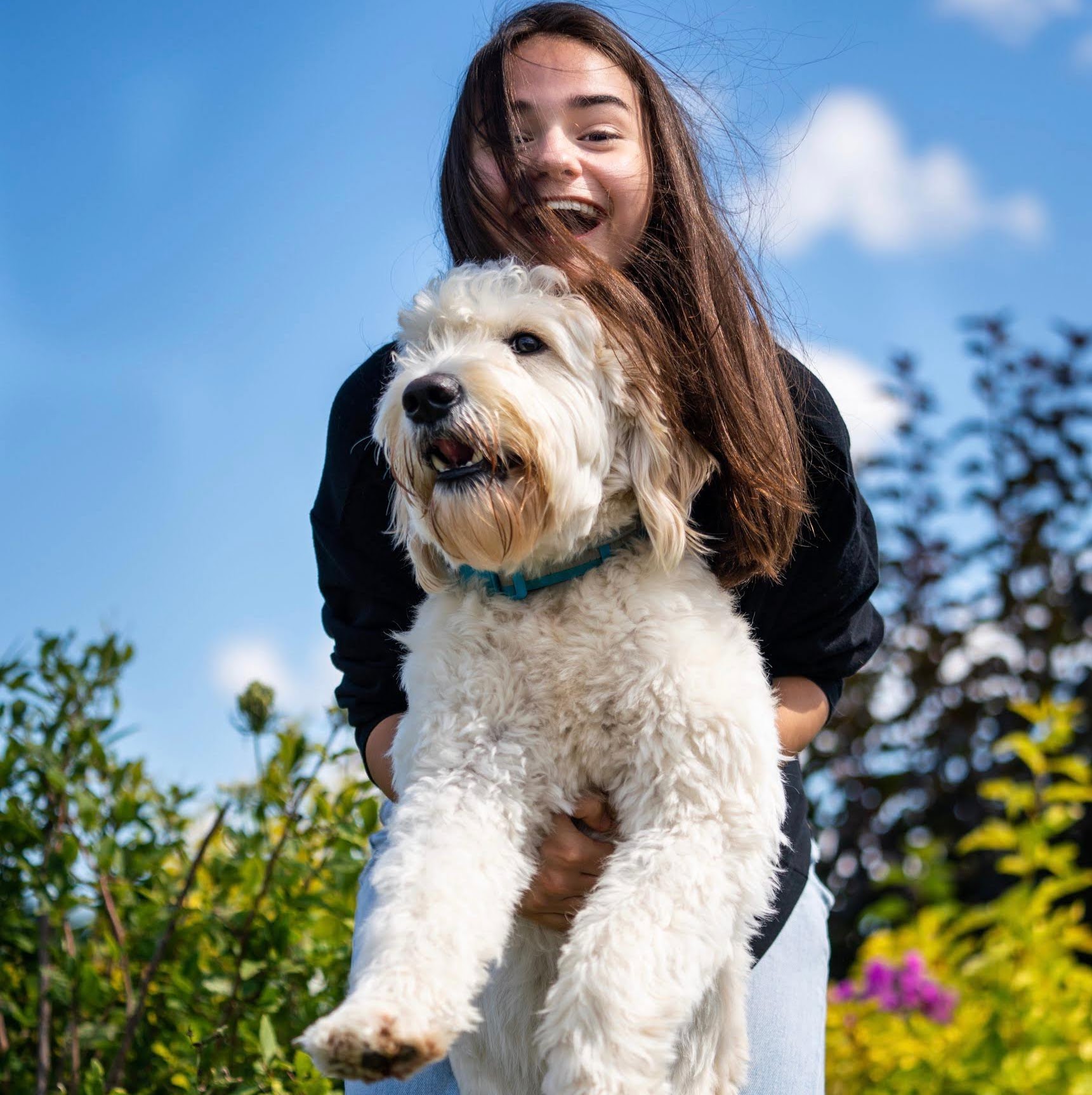 Ines Horozovic, cello
Essex High
VT Youth Orchestra – 3 years
VT Youth Philharmonia – 2 years
How did you choose your instrument over all of the others?
Grimm: I had played violin when I was younger and didn't like it. When I was given the option of string lessons through my school, viola seemed too similar. Cello was unique and I liked how it was quite literally as tall as I was.
Horozovic: Everybody else chose the violin, and honestly, I wanted to sit!
What do you enjoy most about playing in an orchestra?
Horozovic: Getting to know the other cellists in my section is the best!
What role does music play in your life?
Grimm: I have met my greatest friends through music and it has been a platform for me to expand my skills, both musically and otherwise. Music has been a defining feature for more than half my life and I wouldn't have it any other way.
What advice would you give to younger music students as they strive to build their skills?
Grimm: Do what you love and what brings you joy. The hard work you put in doesn't stop, but it continues to pay off.
Horozovic: Don't always be so serious! Sightread with friends for the fun of it, learn to laugh at yourself, and breathe.
What kinds of changes would you like to see in the orchestral world?
Horozovic: Cello double concertos and more female composers!
Grimm: I would like to see an orchestral world where success is redefined and musicians are valued for what they uniquely bring to the music. Too often we are limited by predetermined standards and expectations, when in reality every person has worked incredibly hard to get where they are and has something to share.
What is your favorite VYOA memory?
Grimm: While I was touring in Spain & Portugal, we performed in a variety of venues. Some were large concert halls while others were intimate recital spaces. In Alba de Tormes, we performed in a cathedral with vast vaulted ceilings and a few rows of small wooden pews. While we played, the orchestra was on the same level as the audience. There was no stage or blinding lights. The audience was sitting 5 ft away from me and I could see their faces react to the music. Seeing a young boy's face light up when recognizing the first few notes of a Jurassic Park medley is one of the best feelings I as a musician could have. The orchestra played the best we had and when we closed with Schubert's 8th Symphony the energy in the room was vibrant and buzzing. That performance was one I will never forget.
Horozovic: Reveille 2018. My friends and I tried to convince Dr. Klemme to dance in the middle of one of our pieces during the concert. He juggled instead, which was no less amusing.
Apart from orchestral music, what other kinds of music do you listen to? 
Horozovic: I listen to a lot of rap but nothing comes close to matching my obsession with chamber music. Rachmaninoff's Trio Elegiaque No. 1 was the first piece I really fell in love with, and many others have followed. Playing chamber music requires a high degree of adaptability and sensitivity, and I'm always left in awe by the sound a small group of musicians is able to achieve.
If you know, what do you plan to study in college and how did you make your choice?
Horozovic: Education and social policy. Anyone who knows me is well aware of my passion for student-centered learning and education reform!
Congratulations Abby & Ines! We have enjoyed having you as members of our orchestras for the past 5 years & thank you for your musical contributions to the VYOA!