Who are the seniors in the VYOA's Class of 2017?! Each week we will introduce you to a couple of our senior students who will play their last concert with us this Spring before heading off for future adventures!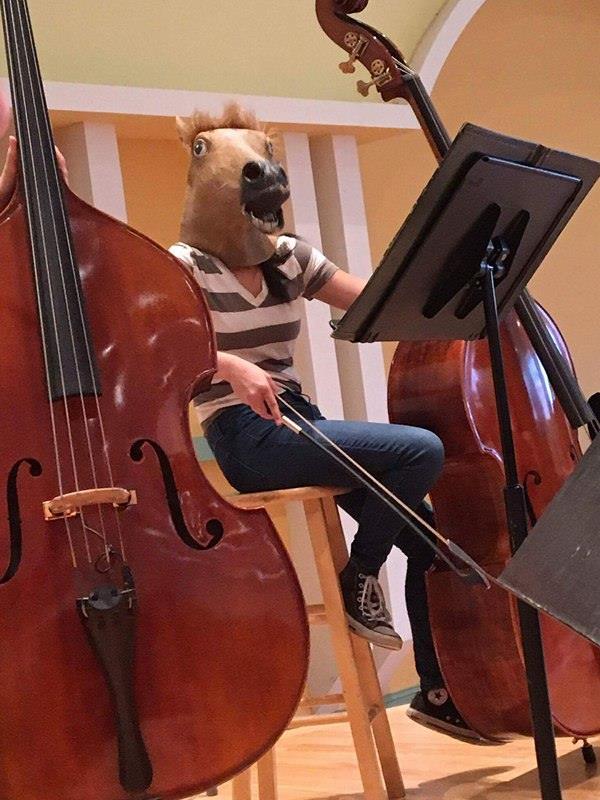 Rainbow Chen, double bass
Winooski High School
Joined VYOA in 2013
VYO – 2 years
VYPhilharmonia – 1 year
VYSinfonia – 1 year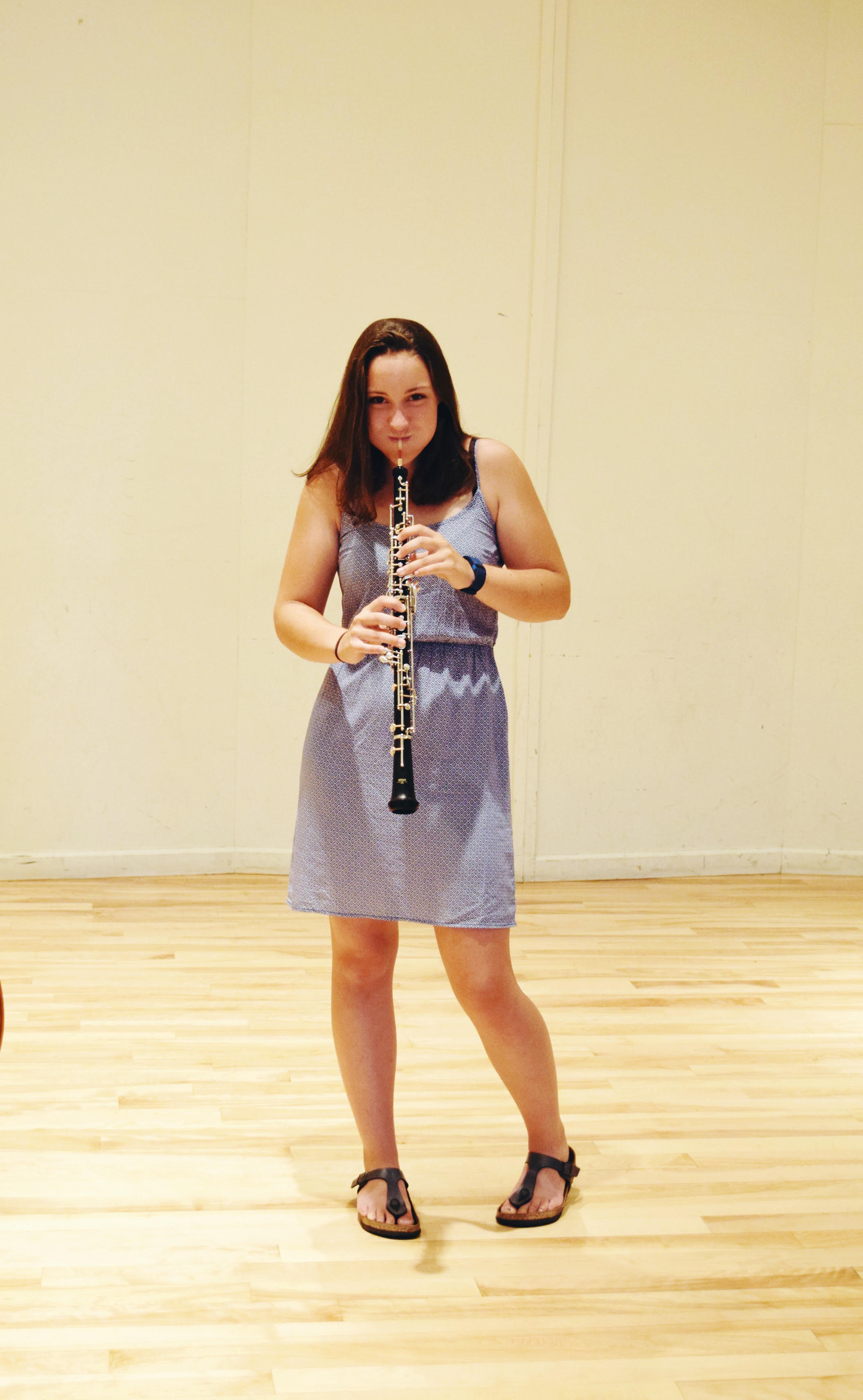 Mary Fitzgerald, oboe
BFA Fairfax
Joined VYOA in 2012
VYO – 2 years
VYPhilharmonia – 1 year
VYSinfonia – 1 year
VYChamberWinds – 1 year
Daniel Wagner, percussion
Rice Memorial High School
Joined VYOA in 2011
VYO – 1 year
VYPhilharmonia – 2 years
VYSinfonia – 1 year
VYChamber Winds – 2 years
What do you love about playing your instrument?
Mary: I love that oboe is unique and difficult to play well. It's a struggle a lot of the time but it's worth it.
Daniel: I love how percussion is a special part of the orchestra, and has a very unique role from the other instruments. It is primarily focused on rhythm, but also consists of 15+ instruments, all of which you need to know how to play, which I think is just fascinating.
What is your favorite or most memorable piece that you performed with any VYOA ensemble?
Rainbow: Overture to West Side Story with the VYO last year. It was a package of fun, romance, and beauty in one piece, but most importantly, the bassists got to spin their basses in the mambo! (which went unnoticed to many members of the orchestra and those watching)
Mary: I loved playing in the New Year's Eve concert. Playing the Danube Waltz and American in Paris was a lot of fun. Hearing them so much and finally being able to actually create them was really cool.
What is your favorite VYOA memory?
Rainbow: I have too many great VYOA memories, but one of my favorites would have to be in VYPhilharmonia when my section was trying to spin our basses without Dr. Kono noticing. We probably did this for a few minutes until Dr. Kono asked for everyone to begin at rehearsal 4 without spinning our instruments.
Mary: There's a lot of memories but I think just making so many friends overall is my favorite. We have a lot of fun on breaks and at Reveille but are all still very passionate about music.
Daniel: My favorite memory from the VYO would have to be all the times I was able to hang out with my close group of friends which I made at the VYO. As a friend and proud member of the Orchdorks, I can say without a doubt that my close friends in the VYO made my experience an amazing one. They made every memory the best memory.
What do you look forward to in playing your final VYO concert?
Rainbow: I am most looking forward to performing with the VYOA family one last time. I hope it'll be an incredible performance that'll send off the graduating seniors with a boom. However, I'm not looking forward to saying goodbye…
Daniel: I look forward to the break right before the concert, as it will be the last break on Church Street I ever take. I always enjoyed just hanging out and helping each other to relieve the stress of the concert.
What other sports/groups/activities are you involved in?
Rainbow: I am the voting student representative on the Vermont State Board of Education, a member of the Winooski School Board, part of the Youth Leadership Institute planning team, and I'm a proud Orchdork. I am also involved in public speaking, the VYO String Squad, the Vermont All State Music Festival, and Upward Bound.
Mary: I run cross country, nordic ski, and play ultimate frisbee and also a National Honor Society member.
Daniel: I am the Captain of my High School's Drumline, and was on the varsity Cross Country team, which won the state championships this past fall. I also participate in the Drama club (as their drummer) and Model UN.
If you could perform with any musician, who would it be & why?
Rainbow: I'd love to perform with Miles Davis or Giovanni Bottesini. I have a soft spot for jazz and performing jazz alongside Miles Davis would be amazing. As for Bottesini, it's pretty self-explanatory since Bottesini was a double bass virtuoso and composed incredible works for the double bass.
Mary: Beyonce / Oboe duet
Daniel: Adele, because, come on, it's Adele. She's such a talented singer, and I just love her music so much, how could I not want to play a couple songs with her?
What are your plans after graduation?
Rainbow: I will be majoring in an education policy-related field in college and I plan on continuing my bass journey whether it be minoring in music and/or playing in ensembles.
Mary: Attending college majoring in graphic design.
Daniel: I plan to go to college, studying filmmaking.
Come back for next week's Senior Spotlight!