Benjamin Klemme
Music Director, Vermont Youth Orchestra
benjamin@vyo.org
Conductor and educator Benjamin Klemme leads an active career dedicated to engaging audiences and performers of all ages with the transforming power of orchestral music. As Music Director of the Vermont Youth Orchestra Association, he conducts the organization's flagship ensemble—the Vermont Youth Orchestra—and provides artistic leadership and vision for orchestral and choral programs that serve over 300 students in grades 1-12 from across Vermont and neighboring states. Before coming to Vermont, Klemme served as Associate Conductor of the Quad City Symphony Orchestra, Music Director and Conductor of the Quad City Symphony Youth Ensembles, Orchestra Conductor at Augsburg College (Minneapolis), and Concert Orchestra Conductor at the Greater Twin Cities Youth Symphonies. Previously he has held conducting posts at the National Repertory and Cleveland Pops Orchestras, University of Minnesota, Santa Fe Youth Symphony Association, and MacPhail Center for Music. His guest conducting appearances include performances with the Minnesota Orchestra, Cleveland Pops Orchestra, Quad City Symphony Orchestra, National Repertory Orchestra, Cleveland Institute of Music Orchestra, and University of Minnesota Opera Theatre.
Klemme earned the Doctor of Musical Arts degree in conducting from the University of Minnesota, where he was a James Sample Conducting Fellow. He holds a Master of Music degree in orchestral conducting from the Cleveland Institute of Music and Bachelor of Music Education degree from the University of Northern Iowa. His principal conducting teachers include Mark Russell Smith, Carl Topilow, Louis Lane, Rebecca Burkhardt and Ronald Johnson.
Klemme's passion for and commitment to music education is displayed through his work both on and off the podium. As Director of Education and Community Engagement at the Quad City Symphony Orchestra, he connected community members throughout southeast Iowa and northwest Illinois with opportunities to hear, perform, and engage with orchestral music in traditional and innovative contexts. In New Mexico, he helped bring classical music to life for elementary and middle school students as Artistic Advisor and Outreach Concert Host for the Santa Fe Chamber Music Festival's "Music In Our Schools" program, and chaired the music department at New Mexico School for the Arts, a statewide, public, boarding high school for the arts. In Ohio he co-founded the Scordatura Chamber Orchestra, a Cleveland-based ensemble designed to support classroom learning objectives in language arts, math, science, and social studies through interactive orchestral performances.
Vermont Youth Orchestra Association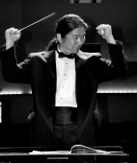 Yutaka Kono
Conductor, Vermont Youth Philharmonia
yutaka@vyo.org
Dr. Kono holds his undergraduate degree from Bowling Green State University in Ohio, where he graduated magna cum laude. He received his Master of Music from the University of Minnesota-Twin Cities, after which he became the first recipient to receive a Doctor of Musical Arts Degree in tuba performance from The University of Texas, Austin. A native of Japan, Dr. Kono has studied piano, tuba, composition and conducting. He has performed and conducted throughout the United States and Japan. In addition to conducting VYP, Dr. Kono currently serves as the Assistant Professor of Music at the University of Vermont, where he also conducts the UVM Orchestra.
Vermont Youth Orchestra Association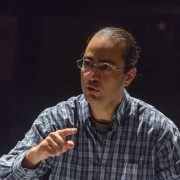 Asiat (Ace) Ali
Conductor, Vermont Youth Strings
ace@vyo.org
Asiat Ali, a 1988 graduate of the VYO, is the String Instructor for the Essex Junction Public Schools where he teaches beginning through middle school strings and conducts the Essex High School Orchestra. A member of the Vermont Youth Orchestra Assocation's artistic staff, he currently directs the Vermont Youth Strings, and he is the former director of the beginning string ensemble Presto. He also served as interim conductor of the Vermont Youth Sinfonia. He has guest conducted district string orchestras in Vermont, New Hampshire, and New York. In addition he teaches a private studio of violin and viola students. As a violinist, Asiat is a member of the Burlington Chamber Orchestra and has performed with the Vermont Symphony Orchestra, the Dartmouth Symphony Orchestra, the Vermont Philharmonic Orchestra, the University of Vermont Orchestra and the Burlington Choral Society. Asiat began his violin instruction in the third grade with Melissa Brown in the same school system where he now teaches. At the University of Vermont, he earned his Violin Performance Degree as a student of Thomas and Evelyn Read. He then continued his violin studies for two years with Phillipe Quesnel at the Conservatoire National de Region in Rouen, France.
Vermont Youth Orchestra Association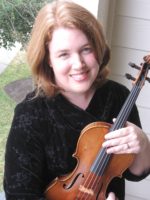 Kathleen Kono
Conductor, Presto
kathleen@vyo.org
Kathleen Kono has been a music educator since 1996 both in private violin and viola lessons and group orchestra classes. She received music degrees from Vanderbilt University's Blair School of Music and The University of Texas at Austin. Her students have consistently excelled at the Regional Solo, Ensemble and Orchestral Competitions and are very active in their area youth orchestras. Kathleen has twice been named Teacher of the Year at two separate schools in Texas and her orchestra was named 2nd Runner-Up in the State of Texas Honor Orchestra competition, the most elite orchestra competition in the state.
In 2011, Kathleen and her family relocated to Burlington Vermont where she teaches over 25 private students, serves as the violin instructor for the ONE Strings Program at Wheeler IAA Elementary and most recently joined the Vermont Youth Orchestra Association staff as the Conductor of the Presto Orchestras. Although teaching is her passion, Kathleen is honored to play with the Burlington Chamber Orchestra in her spare time and volunteers frequently as a parent and musician with the Vermont Suzuki Violin Program.
Vermont Youth Orchestra Association

Caleb Pillsbury
Conductor, Vermont Youth Chorus
caleb@vyo.org
Caleb Pillsbury is the choral director at Mount Mansfield Union High School in Jericho, Vermont where he conducts four choirs and advises on three student run a cappella ensembles. Caleb also teaches the guitar, piano and the AP Music Theory curriculums. After eleven years teaching Caleb has developed a choral program and music department regarded for its high amount of student participation and musical excellence. Under his direction the choirs perform regularly at Carnegie Hall in New York City, as well as in exchange concerts and workshops in Philadelphia and Princeton, New Jersey. Maintaining a rigorous performance schedule, the choral program focuses students on the development of musicianship and vocal technique.
Caleb holds an undergraduate degree in Choral Music Education from the University of Michigan and a master's degree in Choral Conducting from the Royal Welsh College of Music and Drama. While in Cardiff, Caleb served as the American dialect coach for the Welsh National Youth Opera 2013 production of Paul Bunyon by Benjamin Britten, which received the Royal Philharmonic Society Opera and Musical Theater Award. He also performed with the BBC National Chorus of Wales, the City of Birmingham Symphony Chorus, and the London Symphony Chorus. In 2010 Caleb was named the University of Vermont Outstanding Educator of the Year for the Chittenden East Supervisory Union.
Vermont Youth Orchestra Association
Billy Ray Poli
Conductor, Vermont Youth Chorale
Billy Ray is currently the Choral/Vocal director at Burlington High School. He conducts the Concert Chorus, Senior Chorus and Vermont Voices, Burlington High School's select auditioned group. He also teaches Intro level Piano,Theory and AP Music Theory. Billy Ray graduated from the University of Rhode Island as a double major in both vocal performance and music education. During his time in Rhode Island he competed both at the state, and regional level, and performed as a guest performer in many of Opera Providence's productions. Billy Ray moved to Vermont in summer of 2013 and began his teaching career at Chelsea Public School, where he taught K-12 Music, created and fostered an award winning after school theater program, and also implemented an in school private lesson program under the Steve Ibey Scholarship fund. Since being in Vermont he has been the music director for many different theater companies including; Chandler Music Hall's Fourth of July Musical, Flynn Teen Summer Musicals, Burlington High School Musicals, South Royalton Players and is looking forward to conducting his first show for the Stowe Theatre Guild in the summer of 2017. He also sits on the board of ACDA as the Chair for Jazz and Show Choirs, and was just named District III Chair. Billy Ray is a frequent adjudicator, clinician, voice teacher and guest conductor at many choral festival in and around the state of Vermont.
Vermont Youth Orchestra Association
Mary Jane Austin
VYOA Choral Accompanist
A graduate of Cleveland Institute of Music, Mary Jane holds a master's degree in vocal coaching and accompanying from Duquesne University. She has studied with Olga Radosavljevich, Vivian Weilerstein, Warren Jones and Claudia Pinza. In addition working internationally, she co-founded the Sky Meadow Chamber Players in 2003, performs with the Vermont Contemporary Music Ensemble, the Mad River Chorale, the South Burlington Community Chorus, and the Vermont Young Singers' Chorus. She currently teaches music theory, keyboard harmony and private piano lessons at Johnson State College, and is the organist at the Waterbury Congregational Church. This is Mary Jane's inaugural year as the accompanist for the VYO Chorus and the Vermont Youth Concert Chorale.
Vermont Youth Orchestra Association
Rosina Cannizzaro
Executive Director
rosina@vyo.org
802-655-5030 x 102
Vermont Youth Orchestra Association
Rachel Hershy
Office Manager
rachel@vyo.org
802-655-5030 x 100
Vermont Youth Orchestra Association
Martha Pullen
Development & Finance Manager
martha@vyo.org
802-655-5030 x 101
Vermont Youth Orchestra Association
Art DeQuasie
Director of Operations
art@vyo.org
802-655-5030 x 108
Vermont Youth Orchestra Association
Mia Fritze
Operations Assistant
mia@vyo.org
802-655-5030 x 104
Vermont Youth Orchestra Association
Brian Johnson
Facilities Manager
brian@vyo.org
802-655-5030 x 105
Vermont Youth Orchestra Association